September 27, 2011 - 8:29pm
Hello,
Inspired by a recent bread by codruta with Einkorn flour, and chapter 1 of the Handbook of Dough Fermentations (which is a history lesson on grains), and since I have a home grain mill, I decided to buy a bunch of Einkorn from einkorn.com.   22 lbs of it.   :)   Why not?    Today it arrived.   Thought I'd post pics with comparison of what it looks like vs. organic hard red spring wheat from Bob's Red Mill.
The main shipping box it arrived in was undamaged and was thoroughly wrapped in tape.  Inside, the grains were packaged in several vacuum-sealed plastic bags.   Visually, the grains appear to be of good quality.   I have not yet tried to make bread from it.
Here is a pic of the Einkorn after transferring to my container:
For comparison, here is what hard red wheat is like.  
The Einkorn is slightly darker in color (or lighter, depending on the lighting conditions), and shorter than hard red wheat.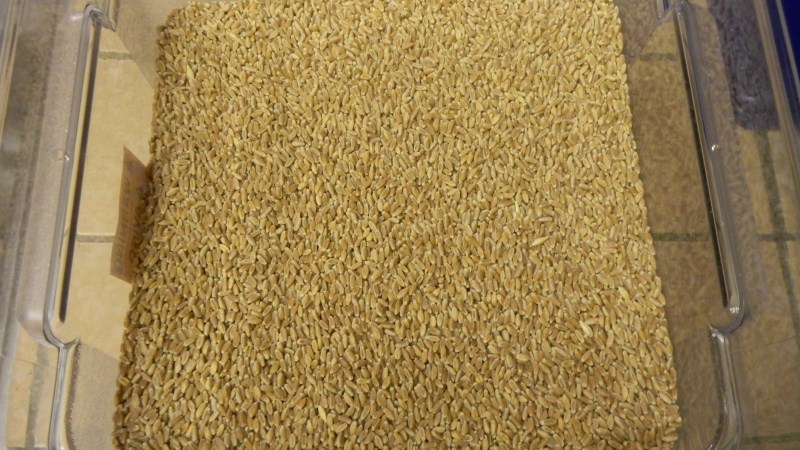 Finally, a closer look.   Einkorn is on top, hard red wheat on bottom.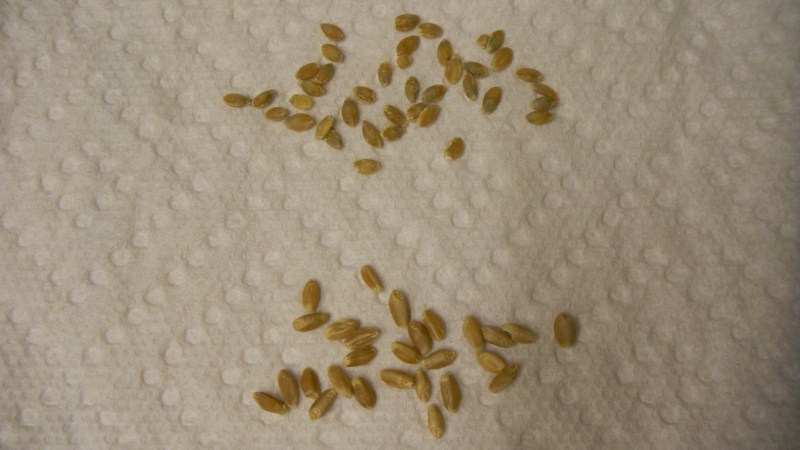 Cheers!
 [Edited to fix TFL-member reference.  Apologies again.]