September 17, 2011 - 11:47am
Bread, Bucket Lists and starter maintenance
Tomorrow morning, at the ungodly hour of 4AM, I'm heading off to catch an airplane, the first leg of a trip to Sedona,  the Grand Canyon, Lake Powell, Monument Valley, and Bryce and Zion National Parks. My wife, who suffers from acrophobia, is staying home. My friend of 48 years--we met as Ensigns on a USN destroyer in 1963--is joining me in Phoenix. Two years ago, sharing our Bucket Lists, we discovered neither of us have seen Grand Canyon. We'll be away nine days.
Before leaving, I needed to refresh/replace my seed starter. Following Ms. D. Wink's recommendation, I now maintain a starter by making extra levain each time I bake, and replace my refrigerated seed starter with refreshed ripe levain.  I baked last Sunday, and didn't want to let my starter languish for more than two weeks untouched. I hadn't intended to bake again this week, so yesterday I started to build just enough ripe levain to handle my starter needs. Watching levain builds ripen is in the "watching grass-growing, or paint-drying" fun category, so in the moment I decided to make enough to also bake one loaf.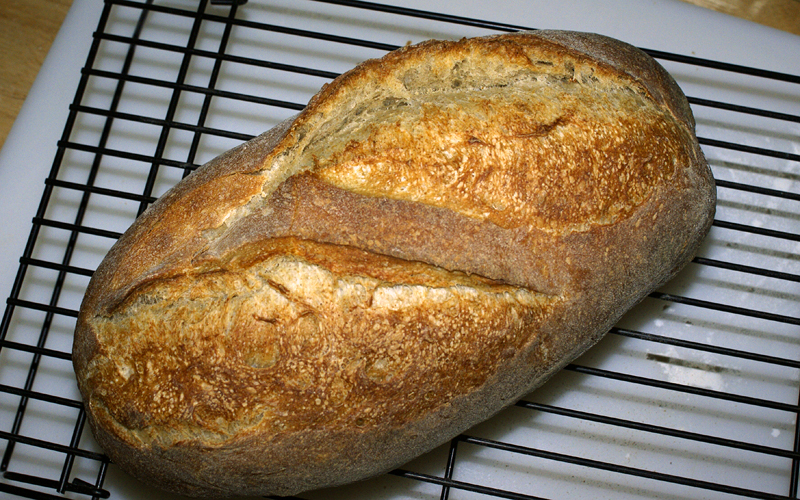 Back to the trip: Although it's an organized tour, we'll have most hours free to roam as we wish, especially in Sedona and Grand Canyon Village. If any TFLer has favorite sites, sights, diners, drive-ins, dives, brew-pubs or bakeries in those areas to recommend, please do.
Thanks,
David G