September 15, 2011 - 1:10pm
Pain au Levain with Korean flour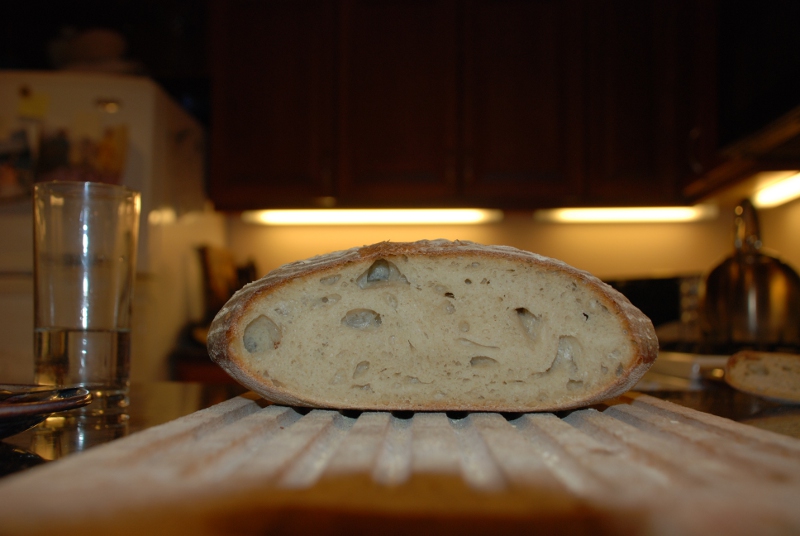 I'm a sucker for flour.   Yesterday I went to the local korean supermarket to see if they had less than whole grain durum and I came back with something else.   All I know about it is it's "premium flour," has 3g of protein per 30g serving, and can be used for making noodles.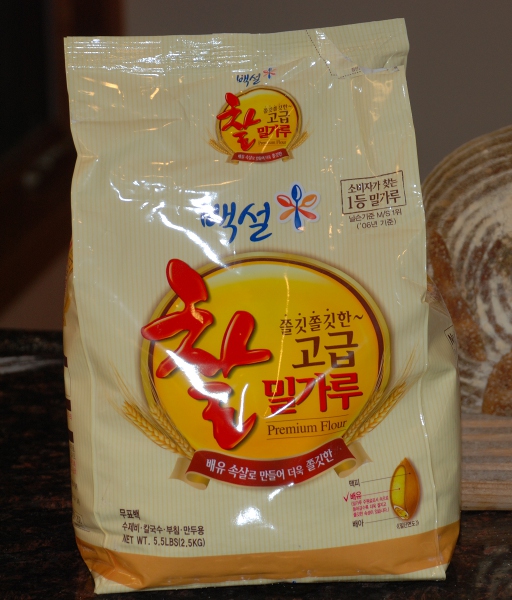 I didn't want to make noodles - I wanted to make bread.   And use my new flour.   I  restrained myself from having this mystery flour be the main event and instead limited it to 15% of flour to support my standby King Arthur AP (80%) and Rye (5%).  
The result is a nice mild naturally leavened boule.
I am somewhat disappointed that my scores didn't open more.  
I baked indoors with plenty of steam, but the dough was tacky throughout fermentation and my razor snagged while scoring.   So I'll attribute it to the fact that my starter has still not completely recovered from being abandoned for a few weeks and left to ride out the hurricane (or resultant power failure) alone.   I've been babying it as much as I can, but perhaps not enough.
Anyone know anything about this flour?   Have I just paid an unreasonable amount (ok not so much) to import regular old AP flour across an ocean and a continent?  
Update:   I used this flour in pizza dough last night - 335g KABF, 165g Korean Flour.   It was absolutely and by far the best pizza crust I've every made.   Not sure if this is of general interest since I doubt many people have access to this flour, but I just had to add it to the post.