September 13, 2011 - 5:58am
Hi there to conclude the holiday we travelled from Darwin to Adelaide on the Ghan , the train named after early explorers use of Afghan  camel drivers opening up the continent. The modern Ghan caters for 4 styles of travel, the Platinum class where opulence is the name of the game at about A$3,000 Gold comes in at A$2,000 where you still get good sleeping berths and fine dinning  We then have red class and you have a sleeper but dining is taken in a club style dinner and finally you have the red sit ups which is reclining chairs and the use of dinner and shared shower and toilet facilities this is where we travelled, and  for A$15 extra you could use the club car that had 24hr tea and coffee and club style seating for socializing.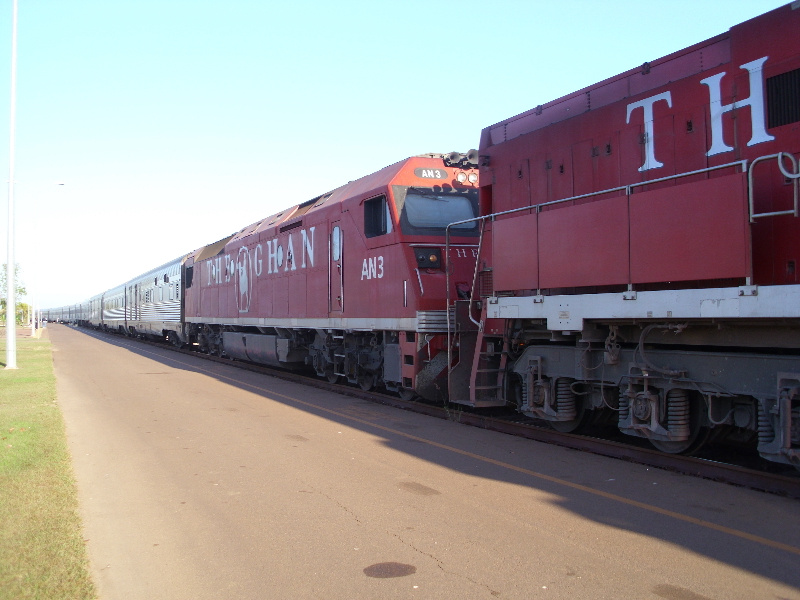 The journey starts at 9.00 am with the first stop at Katherine where you are able to leave the train for a variety of tours,  we Explored the Katherine Gorge.
After some 4 hours the train sets off throughthe night occasionally allowing passing freights to pass at long loop sidings in the middle of nowhere. The next morning we pull into Alice Springs for another lengthy stop and more optional  excursions, the one that i took was to see the old Ghan where the steam train used to run, it was very good not so much for the old train but a world class motor museum that has a huge collection of historic as well as modern trucks. Another night spent before waking to the sight of the Flinders Ranges  and gradualy the outskirts of suburbia.
We had a nice hotel in Adelaide and caught the free tram into the markets here are some of the photos that i took of bread on sale also some of the wine we sampled in the Barossa.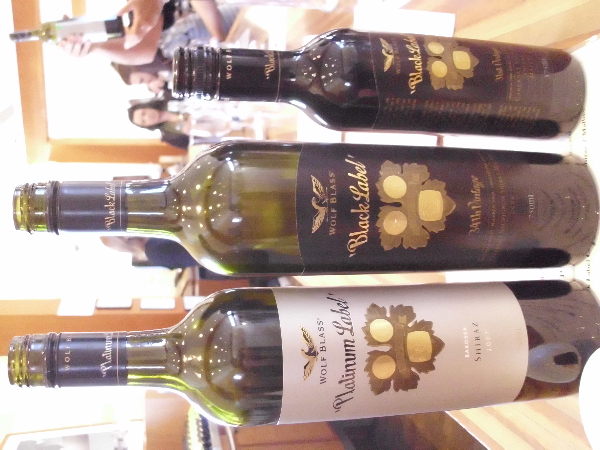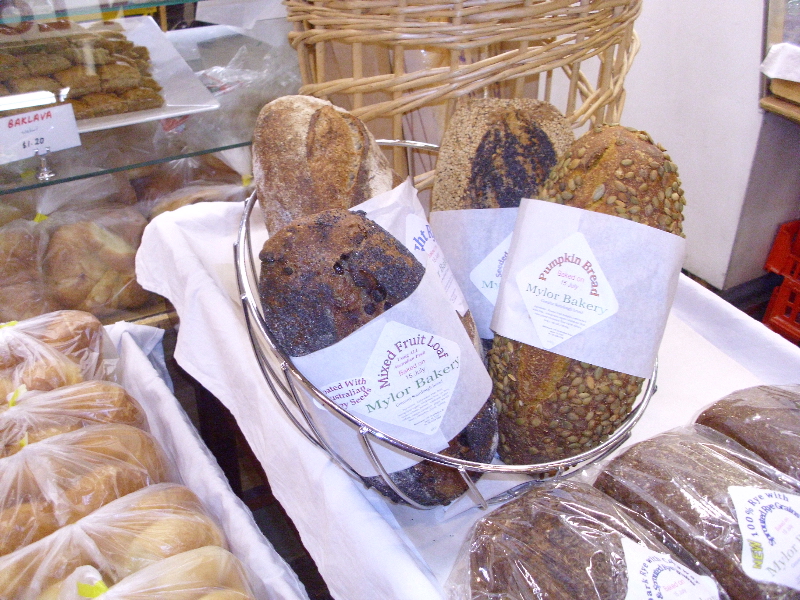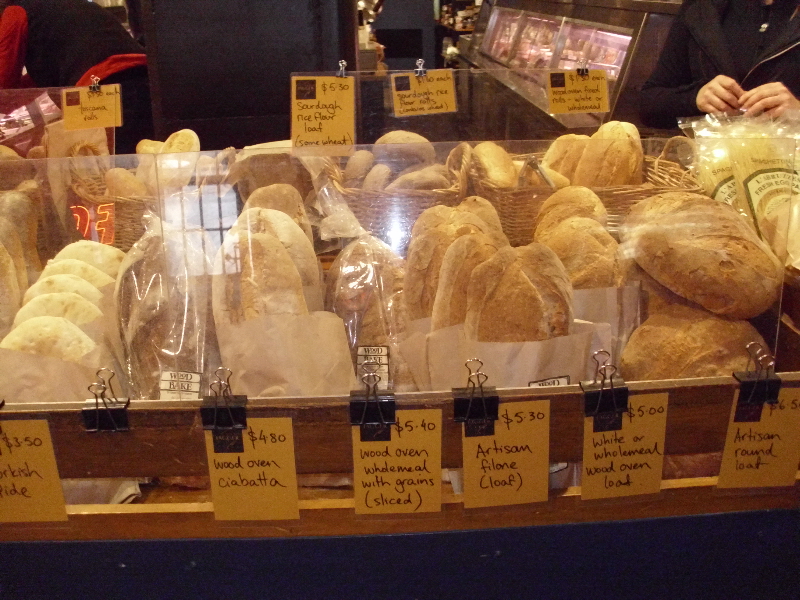 All up a very good holiday can recommend Darwin and Kakadoo  train was good even travelling on the cheap like us at back packers rate of A$666 no frills but fun. Adelaide will definately have to visit again. Got into the zoo at childrens price on our youth  hostel pass and saw the giant Pandas and their great enclosure.  
Regards Yozza