September 11, 2011 - 5:39pm
I've just returned from my first visit to Aspen, CO.  
I went with my daughter to visit the new vacation home, she's been busy decorating.
She showed me all over Aspen, wined and dined me day and night.  It was an amazing week, I came home with the 'Rocky Mountain Highs".
The weather, town, new home and food were all so beautiful!  And, we missed 'The Blackout"...
Feeling a little guilty, I baked the boys some sourdough bread before I left...'Robbie, my grandson requested 'sourdough'!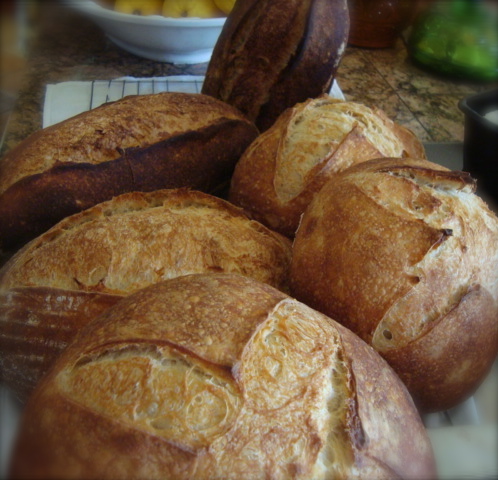 Basic white sourdough at 100% hydration levain, 65% total hydration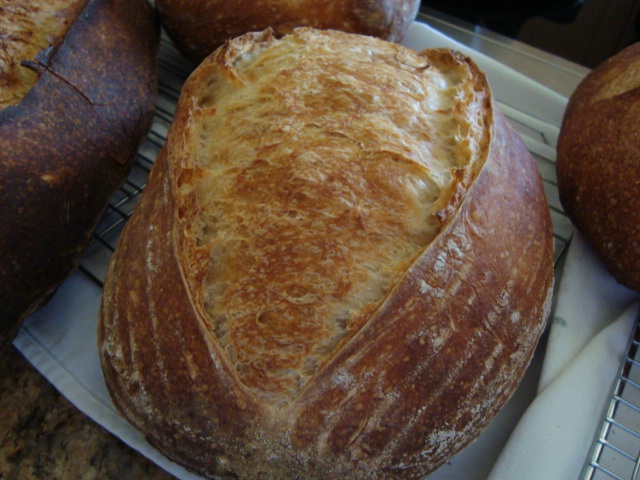 Crumb shot : ) have to have one of those : )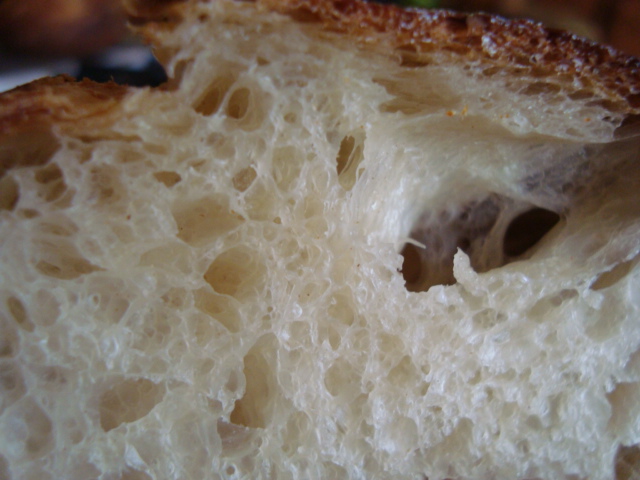 Oh yes, and how about a cracked crust..enhanced by a 'Bold Bake' and face first, gringe, drop on the floor :-/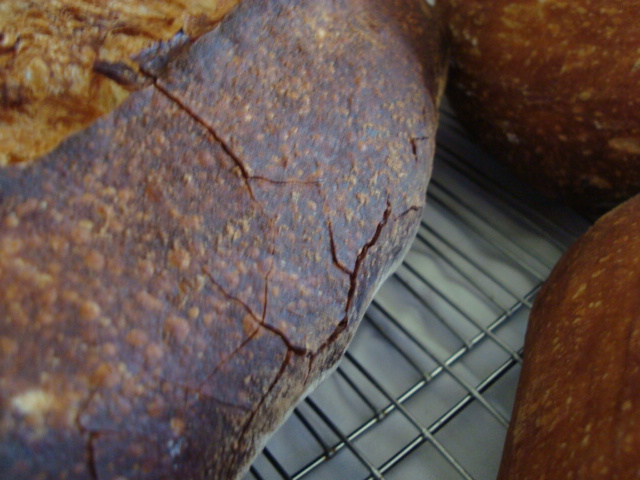 And now for the really fun part.  "My, Rocky Mountain High"
      The day before leaving, I came down with a very sore throat, to say the least..something my husband said was going around at his workplace and even my girlfriend in Vegas confirmed she had too!  So, I started my antibiotics along with the advice of my daughter to be sure and consume plenty, plenty of water before going from my sea level altitude to 7000ft and above altitude.
Short rainshowers most afternoons.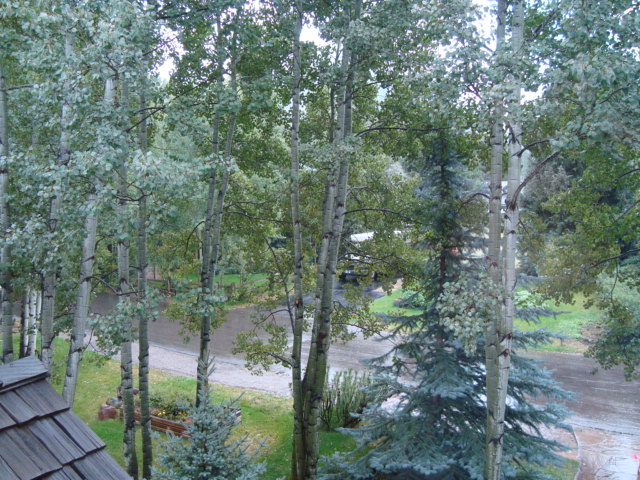 Main Street Bakery      One of our morning stops for breakfast or brunch.  There's one other bakery we like even better..usually packed to the door, both of them.  Sorry, didn't get photos of the other local's bakery and lunch cafe..they close at about 3 in the afternoons.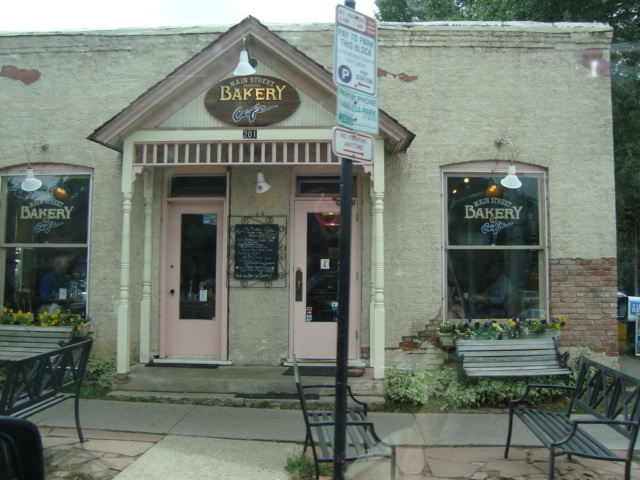 They serve delicious breakfast, lunches and pastries.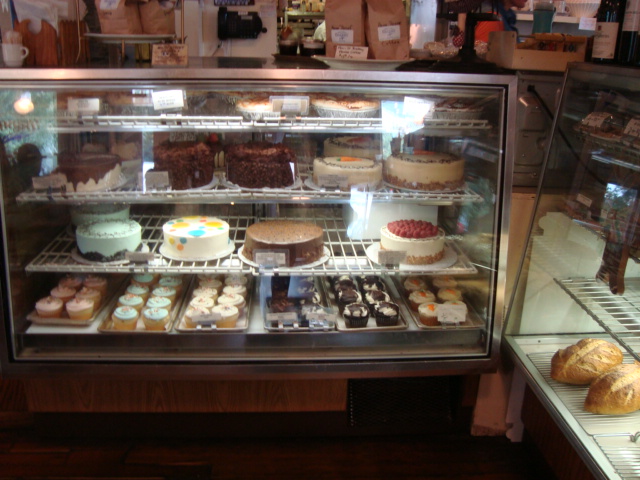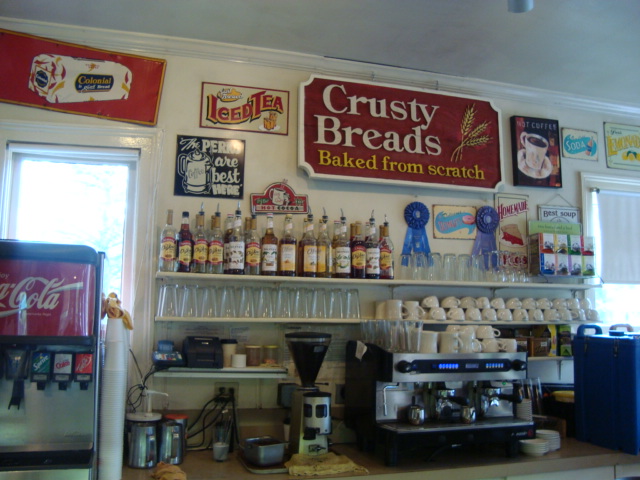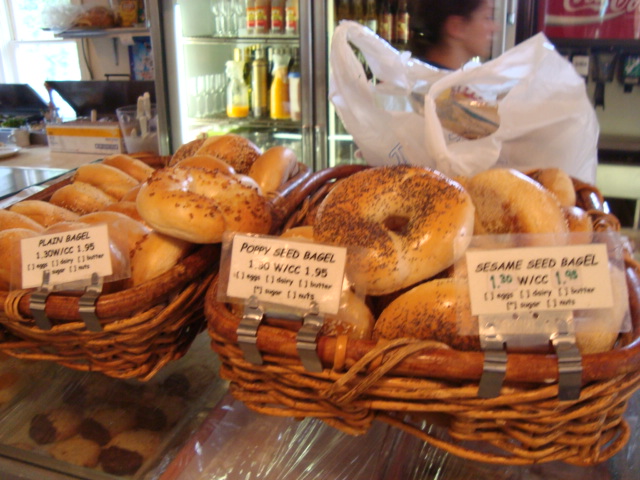 I loved this beautiful large old home across the street from the Main Street Bakery!  Mandy said it was for sale for I think she said 14 million... it had offers, but no sale.  Years and years ago..it was this old mining town's mortuary!  It did look kind of haunted, especially face on and up close!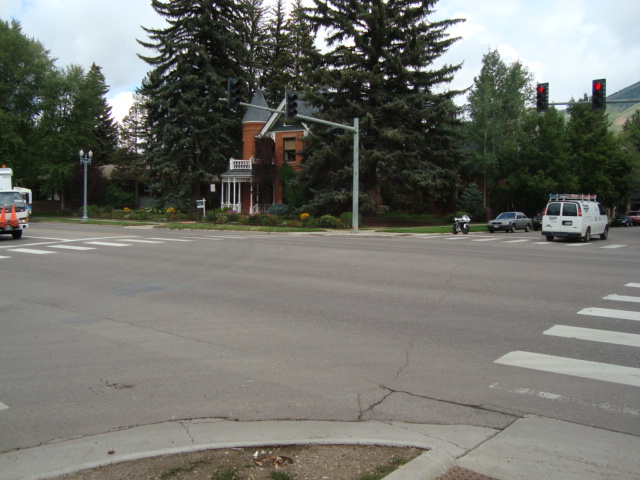 Not far away, another Victorian, this one, a charming bookstore, with an 'Organic Resturant' included in back, upper level.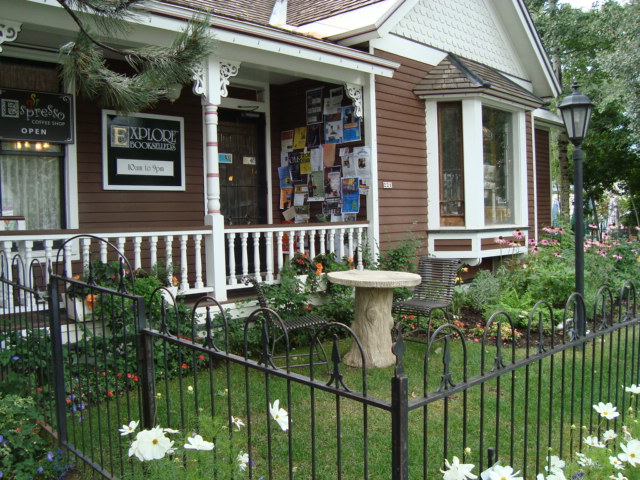 Up the mountain to a lovely lunch of fresh trout.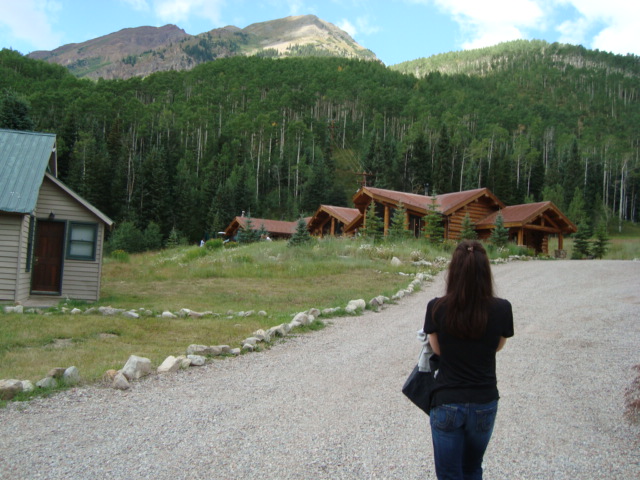 Yep!  That's me, biking around the neighborhood..it's gorgeous, full of Victorians, that look like gingerbread houses.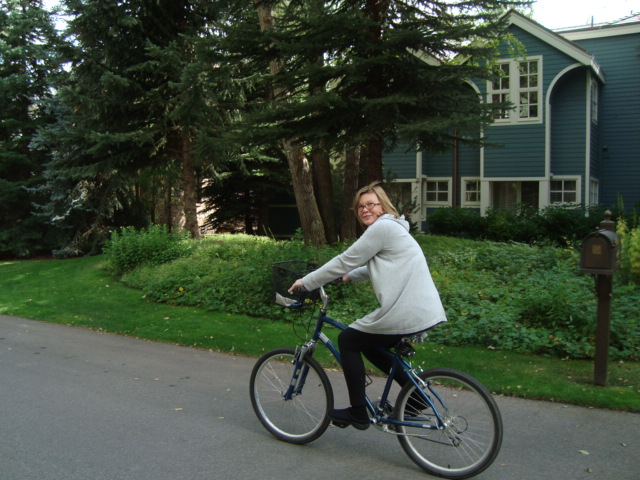 In front of Jack N. home. I thought it was a little creepy looking.. :)  Lance A. home around the corner.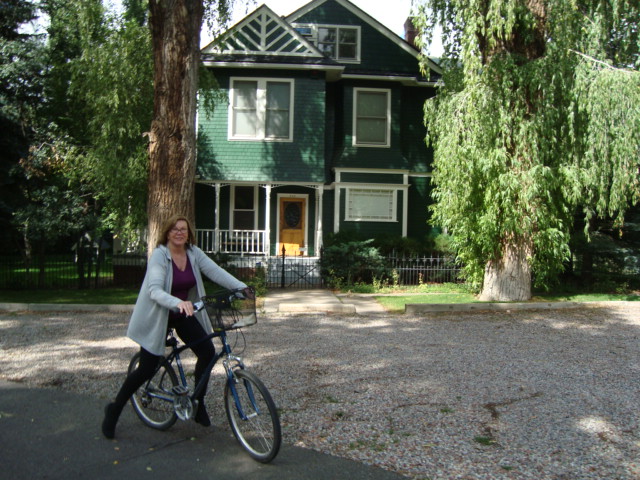 There's lot's of black bears in the neighborhood, just waiting to get into your food and garbage..garbage cans have locks!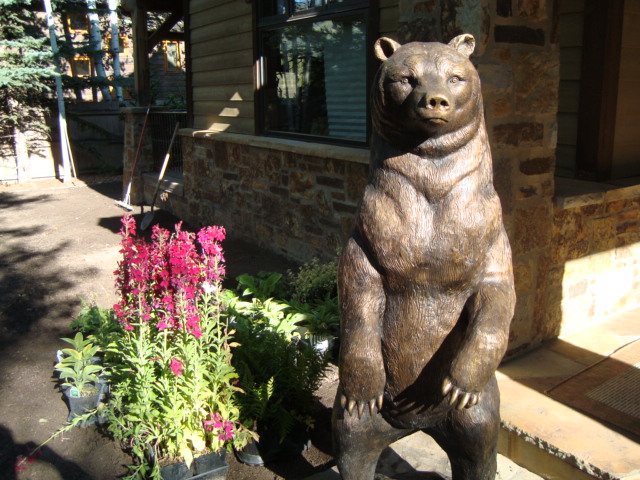 Last evening in Aspen.  Dinner of whole Dover Sole and fine wines.  Before dinner they bring plenty of bread, appetizers and parmesian from a hugh wedge brought to your table.  Resturant is at the foot of the ski lift.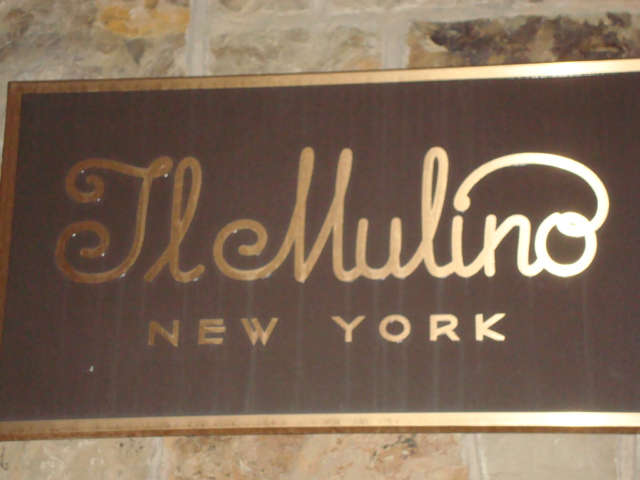 Just for fun!
                                     Earlier this summer... grandson, friend, grand daughter, youngest grandson, daughter and instructor.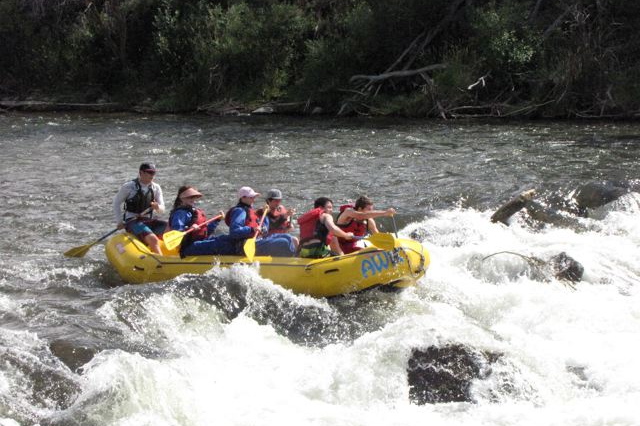 "Planking"     friend and instructor ..... granddaughter laughing her off ... two grandson's and my daughter.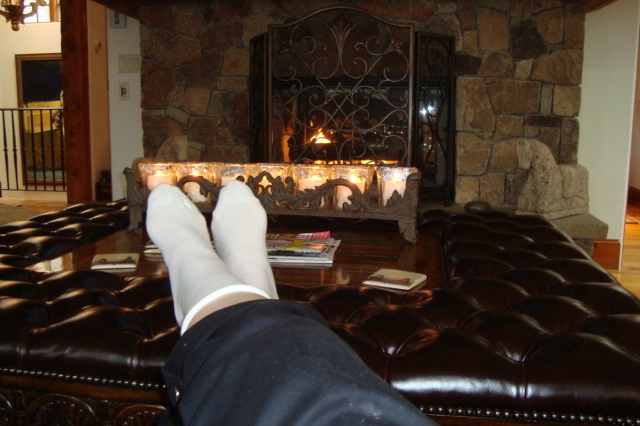 Back from the Rocky Mountain High and to baking :-) Sylvia