September 4, 2011 - 10:43pm
This weekend's baking: Tartine Basic Country Bread & Maggie Glezer's Sourdough Challah as a pan loaf
The Basic Country Bread from Tartine Bread is among my favorites, but I haven't baked it in a while. After my positive experience with Central Milling's "Organic Fine Whole Wheat" flour used to make the whole wheat bread from BBA, I wanted to try it in the Tartine BCB. In summary, it was wonderful.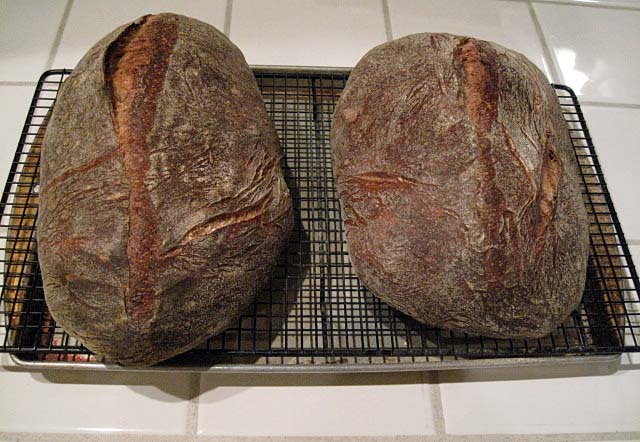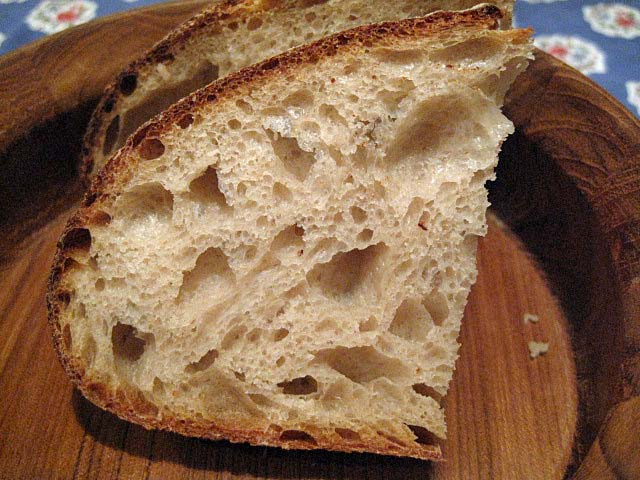 I shaped the loaves as bâtards and proofed them in cotton-lined brotformen. They were baked on my baking stone with my usual steaming method, rather than in cast iron dutch ovens. My starter was very frisky this weekend, and the loaves got somewhat over-proofed. The bloom suffered, but I got great oven spring and the crumb structure was nice. The crust was crunchy, and the flavor was delicious as always. 
I have made Maggie Glezer's "own" challah in the sourdough version several times. (See Sourdough Challah from "A Blessing of Bread") I really like the mild sourdough tang on top of the honey sweetness and eggy richness of this bread. Today, for the first time, I baked the challah as pan loaves. I decided to do this both to save a little time - this recipe requires a good 9 hours all together on the day the bread is baked - and because my plan was to use the bread for toast and french toast.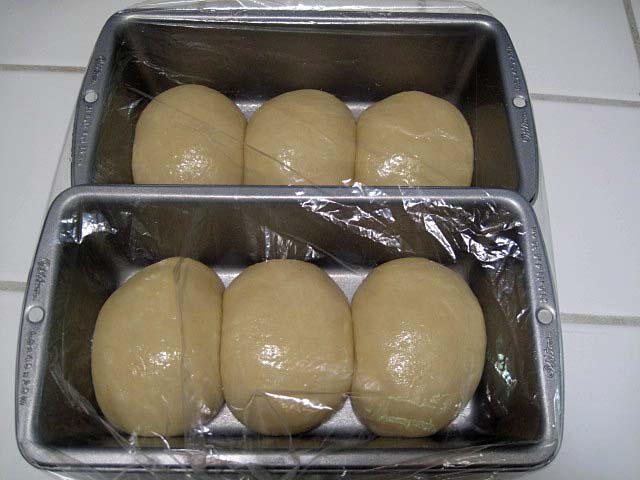 I divided the dough into six equal parts and shaped each as a round. Each pan got three rounds. When I was a child, the local Jewish bakery made what they called "egg bread" in this shape. I don't know if they used the same dough they shaped as braided challot, but the recipe for egg bread in Greenstein's Secrets of a Jewish Baker is less enriched than his challah.
The 470 g of dough in each pan turned out to be too little to fill the pans after the dough had tripled in volume. Consequently, the profile of the loaves is less high than what I had intended, even with very good oven spring. Otherwise, I count this a success.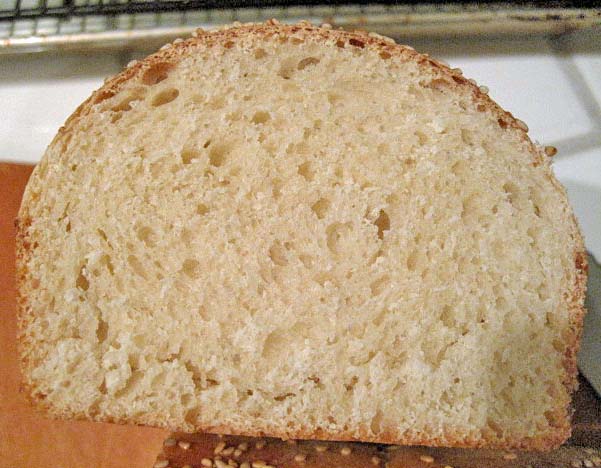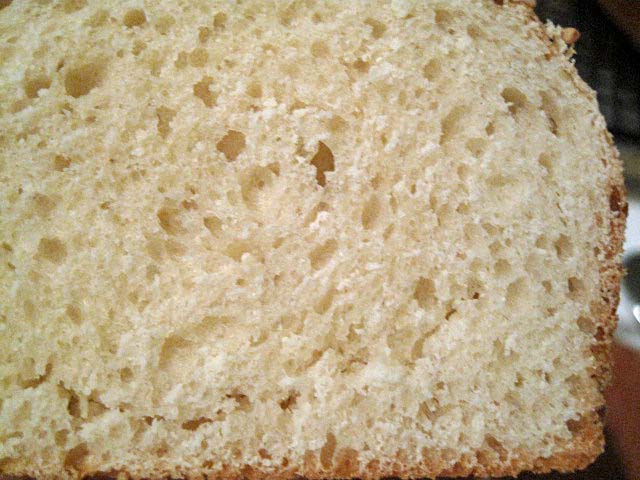 Happy Baking!
David