August 25, 2011 - 11:39pm
Hybrid bread using AYW starter, AYW and Sourdough Starter
This was the first time I used Yeast Water (almost 2 weks ago) Since then, I made 6 loaves, using different formulas, but I wanted to share with you this one, because it has a funny shape, it was my first attempt at using yeast water, and because it was particularly good. My apple yeast water looks like this: http://codrudepaine.ro/2011/08/mere-soare-povesti-si-o-jucarie-noua/.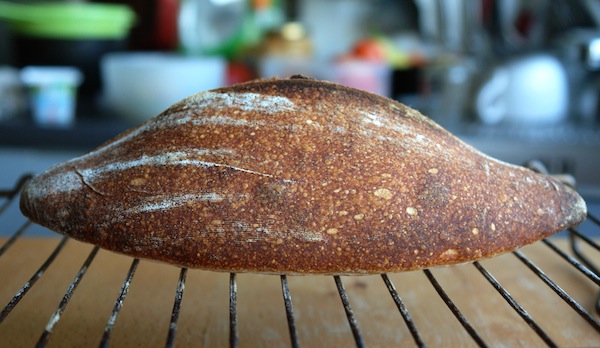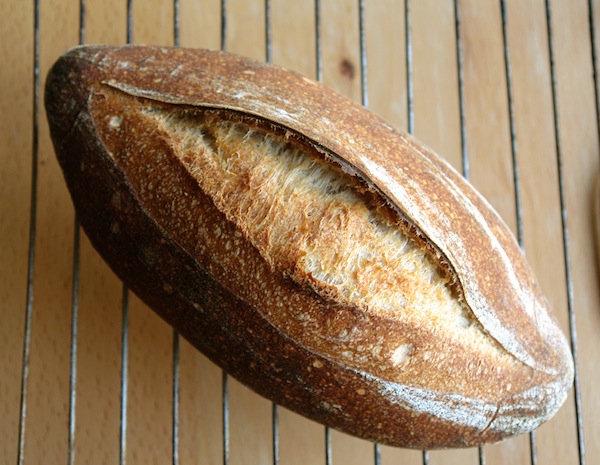 The overall formula was:
- Bread flour: 273 g ……………………………… 91%
- Whole wheat flour: 27 g …………………….. 9%
- Water: 57 g ………………………………………. 19%
- AYW: 147 g ……………………………….......... 49%
- Salt: 6 g ………………………………………….… 2%
Amount of dough: 510 g ……………………….. 170%
Final dough:
- Bread flour: 255 g
- Water: 39 g
- YW: 120 g
- Levain 100%: 36 g
- AYW whole wheat starter 100%: 54 g
- Sare: 6 g
I made the build for the levain and for the YW starter  8 hours before the final dough.
I mixed by hand, with folds in the bowl, than I did 3 S-F at 30 min interval, for a first fermentation of 2 hours. I shaped it, and proofed it for 5h:30min (3h in the fridge, 1h:30min at room temperature). I baked it with steam for 15 min, then without steam for 20-25 min.
I wasn't sure if my yeast water is good, that's why I made such a small loaf, to test it (which was not a smart idea, beacause we were four peoples at the table). We ate it with a-kind-of-babaganoush ( it's an eggplant dish, a romanian version, that doesn't use tahini, only olive oil and seasonings), cheese and tomatoes. This bread was a hit, everyone loved it. The hint of apples was discrete, the crumb was rather sweet than sour.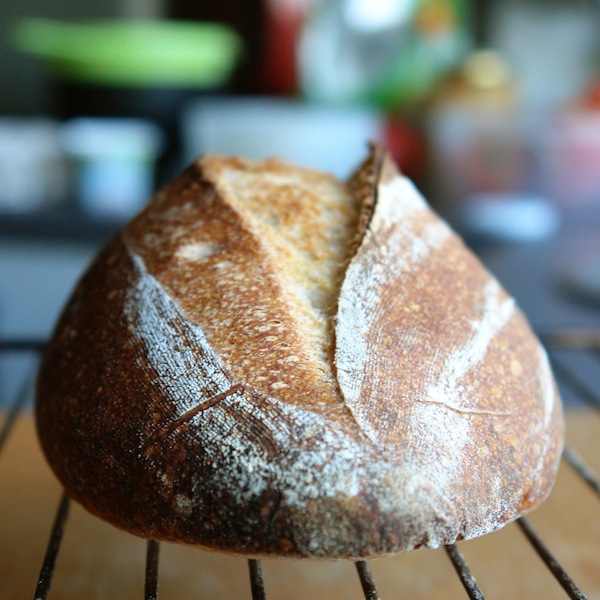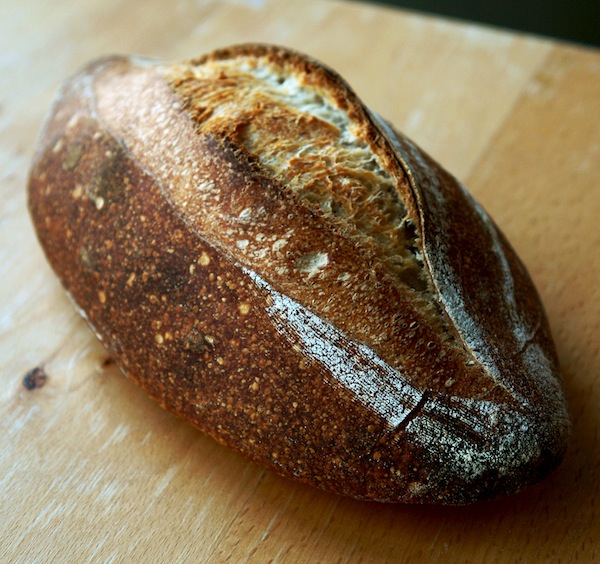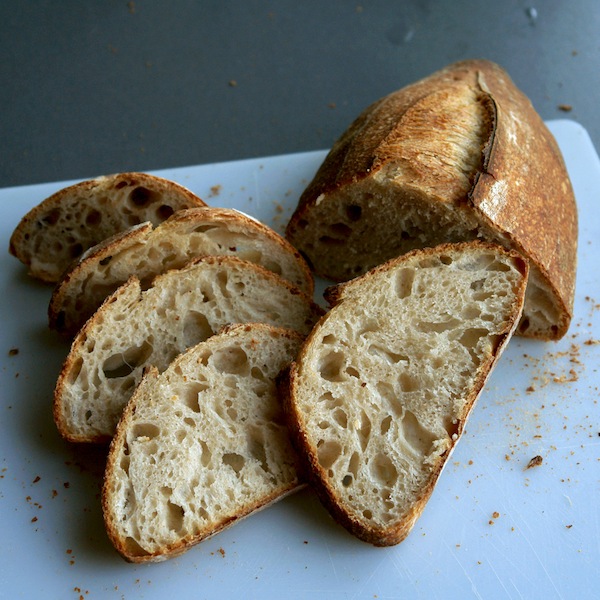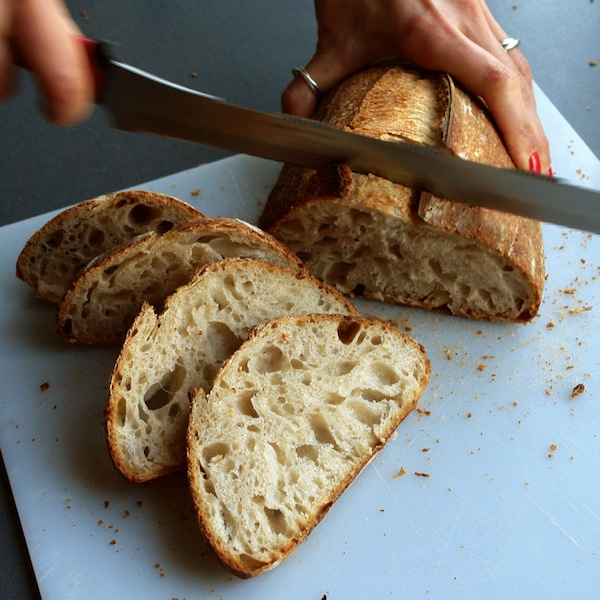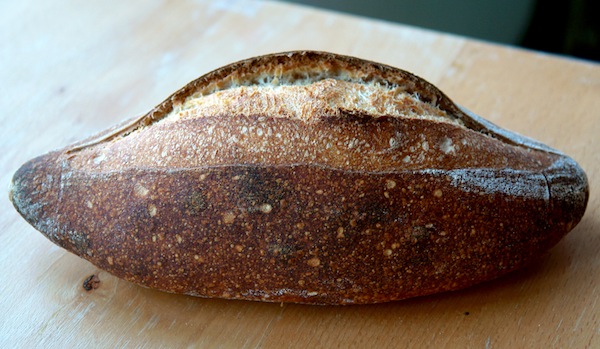 You can see more about it an my romanian blog,  Apa.Faina.Sare.
codruta