August 20, 2011 - 10:42pm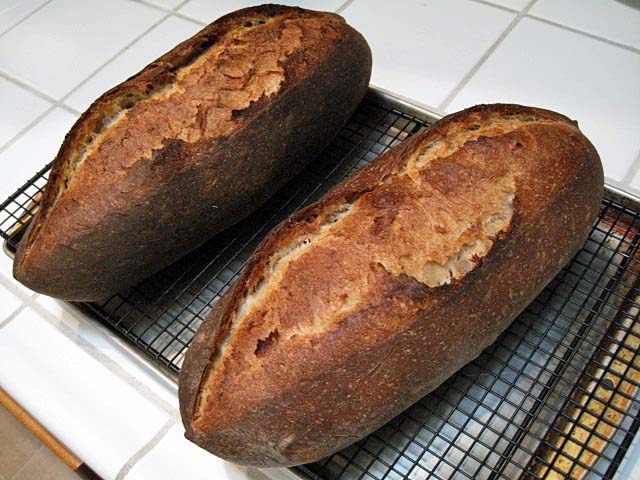 Pain au Levain from Hamelman's Bread (So what if I baked it umpteen weeks in a row? It's really good!)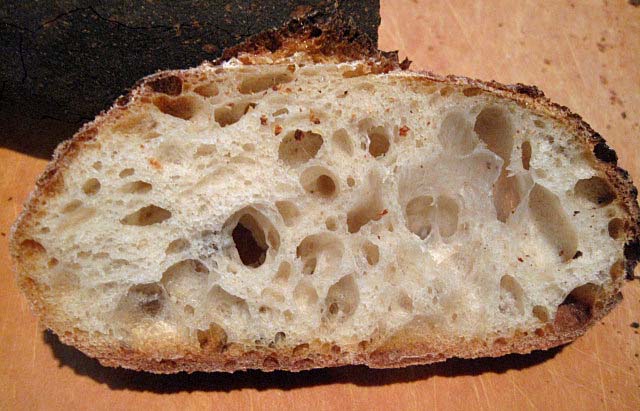 Pain au Levain Crumb (the real reason I'm posting on this bread again) 
They say "Man cannot live by bread alone. You need side dishes."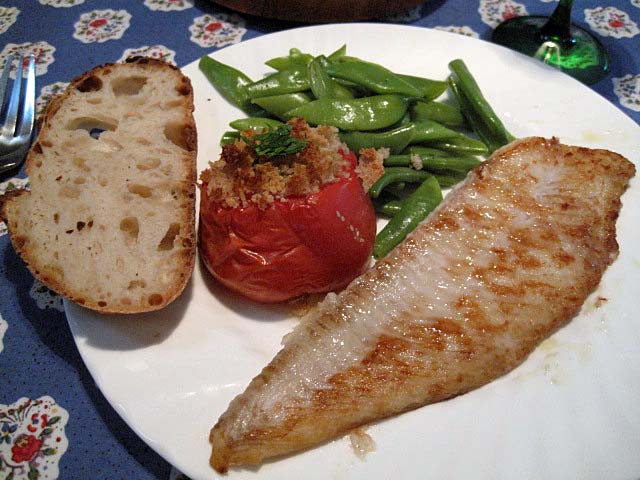 A bit of petrale sole, a stuffed baked tomato and some Italian broad beans. Navarro Reisling, not pictured. (Tomato is stuffed with bread crumbs from Hamelman's Pain au Levain with Two Starters, garlic, etc.)
And, to clear the palate and fill any empty corners ...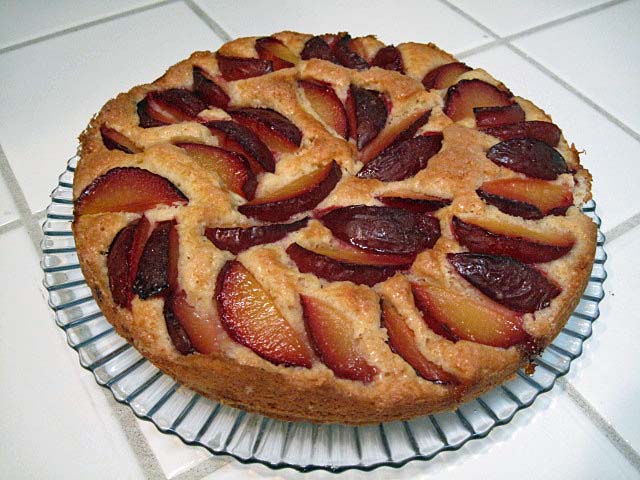 Susan baked a plum cake.
Hmmmm .... I think I need another slice.
David