Wow! Five breads in one day. Anyone thinking about doing this class needs to be prepared for long, busy days! We were on our feet almost all day!
One of the real lessons from this class is prepping and planning. When you are baking four of five (or more) breads it is important to be time efficient.  All dry ingredients wer measured the afternoon before and our seed soaker for the multigrain was prepared the day before. This morning we began with the autolyse of the whole wheat flour, then mixed our egg dough, then back to the whole wheat...and so on, weaving back and forth as we mixed and divided and preformed and shaped and preformed and shaped and baked and shaped and so on.
Our mixer schedule was optimized to also avoid cleaninhg - until the final dough which was pan bread (homestyle white bread) which required a careful cleaning of the mixer to make sure all the seeds and rye and wholewheat doughs were removed.
Especially beneficial today was that we used many of the same skills we have been developing for baguettes in new ways - forming the "ropes" of egg dough for braiding, forming the multigrain batards, and learned a few new skills for boules. To be candid, after ten years of making boules I thought I had it down, and I pretty well did, but working with wet doughs all week has really helped me learn to use flour much more sparingly and wisely and my boule forming today was really nice. Also learnes some new techniques for pan breads which I NEVER do but probably will now! 
Here is a photo of yesterday's baguettes all bagged up and ready to give to the hotel staff!
Here is today's egg bread braid (the pan loaves are in the image also)
The rye!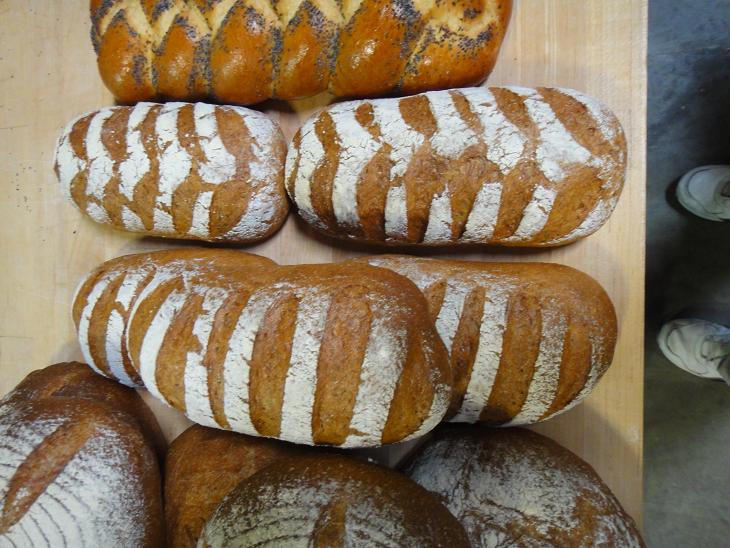 The whole wheat...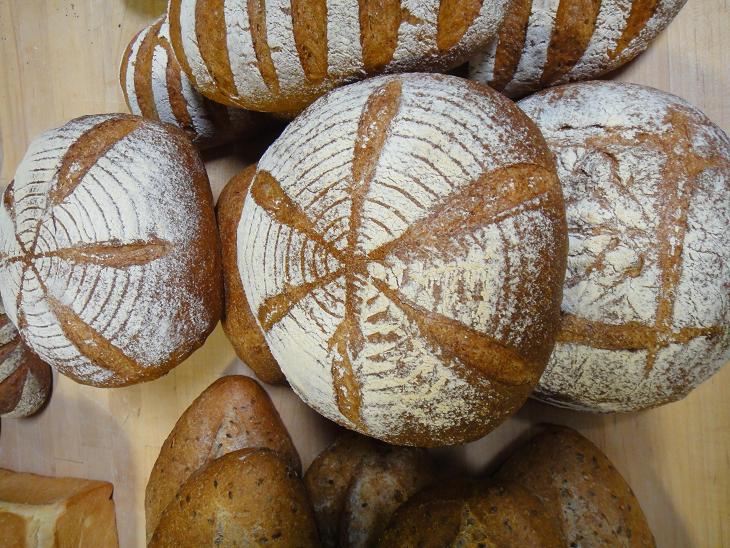 And the multigrain...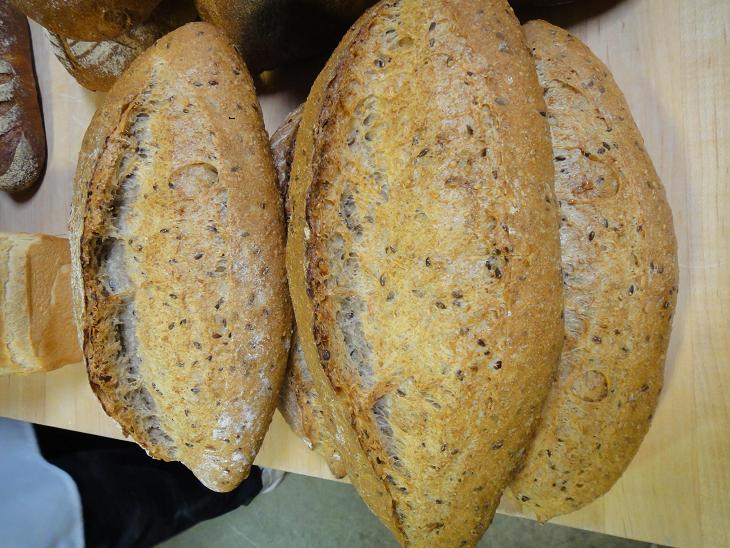 I wish I had a shot of the multigrain crumb, but all the breads had crumb about like you would expect - fairly dense for the whole wheat and rye and a bit more open for the multigrain. 
Tomorrow we return to baguettes with preferments.
I am tired!
Jay