Whole Wheat Bread with Pecans and Golden Raisins by Hamelman
Organic Whole Wheat Bread with Walnuts and Raisins. This is a recipe by Hamelman (Bread a Baker's Book of Techniques and Recipes). I substituted pecans for walnuts and golden raisins for regular organic raisins. I made this for my children.  It is full of goodness, from whole wheat, walnuts, to raisins. They enjoy it for breakfast with organic butter and honey as I write this. :) I find myself more and more baking using recipes from this book. And so far love all the breads I tried.
It is a beautiful bread for breakfast. We, as family love  to spread butter and honey on slice of this bread.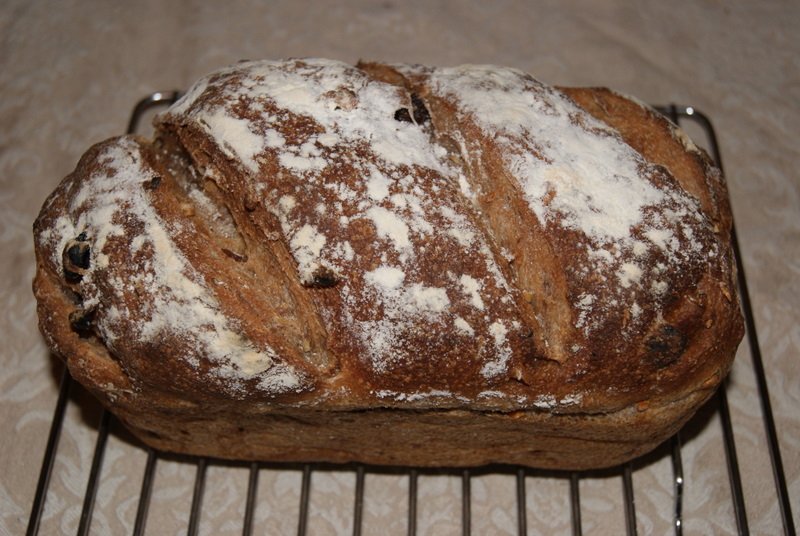 The crumb: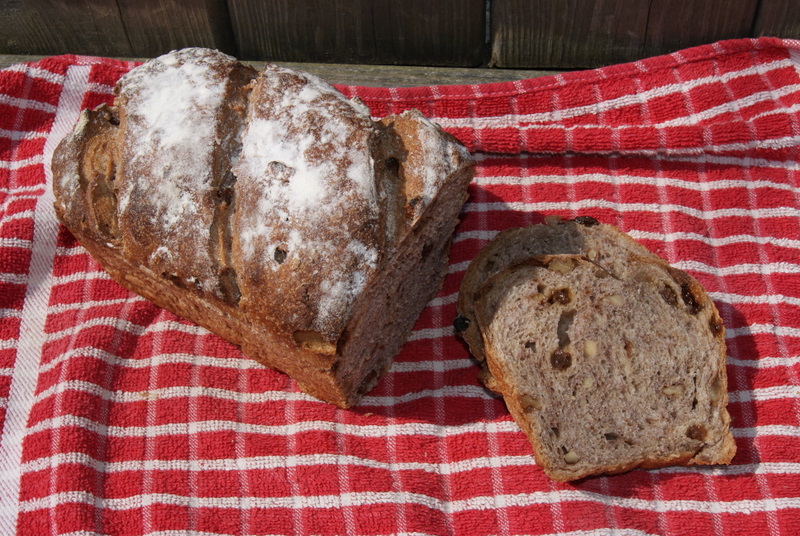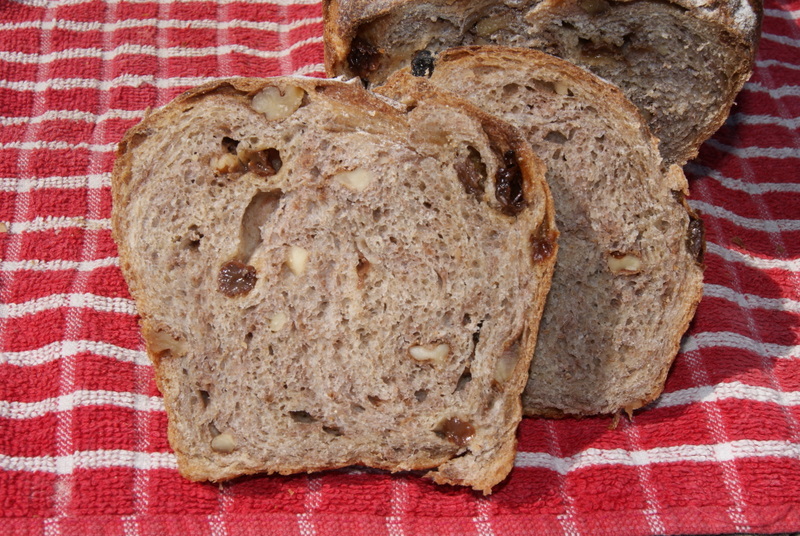 bemonkey