my new baking stone arrived! the maiden bake.
There we go.
I fired up the oven for one hour and 15 minutes on full blast, only to find out I didn't have the proper gear to check the surface temp properly. So I had to play it by ear.
The first bake was a miche, to see how the stone would affect crust. As a matter of fact I didn't notice anything different in oven spring of the baking bread. After all the warnings, I was very careful with my steaming and have managed to keep it in one piece! The miche díd get a very nice lift at the bottom though, more than on my thin stone, where my miche tends to be a bit "edgy" around the bottom and prone to breaking or tearing.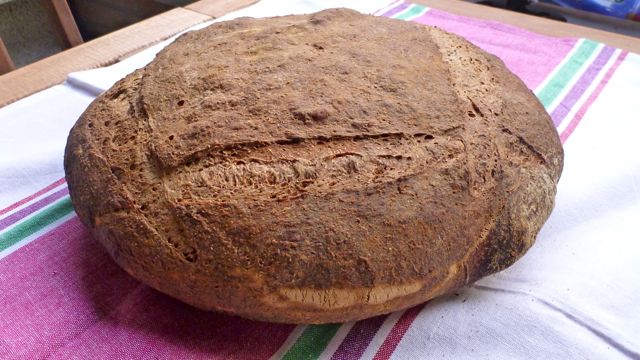 I do think I underestimated the amount of time it takes to properly heat the stone through and through. The second loaf; a manitoba tortano, a potential high riser did go in at the proper temp. By default this bread already has a very enthusiastic oven spring.
It came out singing like a bird, even though I slightly over proofed. In this bread I could discern a definite positive effect of my new stone on oven spring, crust color and "bottomlift" (a new term imported from the cosmetic industry...) 
As I said: it sang proudly! And I like it when my bread sings.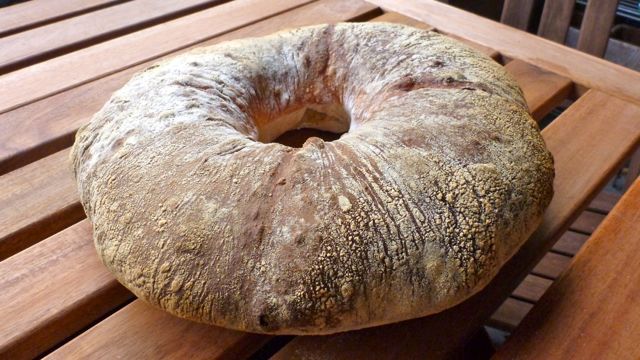 Will I tell every one to run to the store and get this stone? Not really at the price that I paid. And as became overtly clear in this thread, there are way cheaper options out there that are equally good or better, when it comes to thick stones. If you happen to have access to any of the sources mentioned in the thread: run and get yourself a thick stone for a few bucks, it IS worth the trouble!
Here a few more shots to take this story all the way tothe end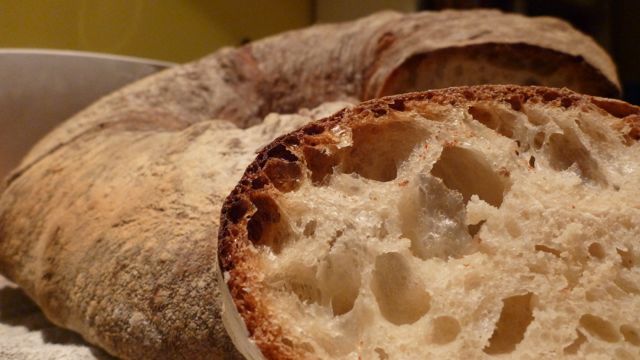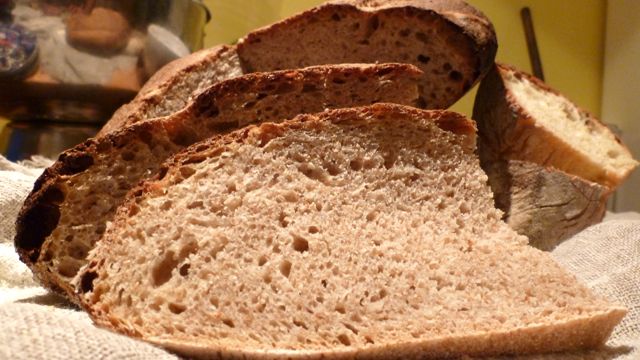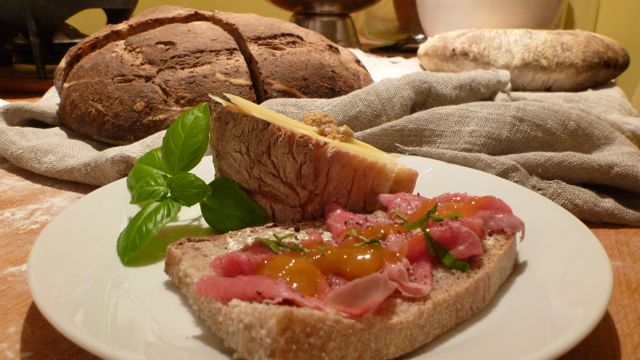 Cheers
Freerk
P.S. Take a look at my updated bread gallery.
________________________________________________________________________________________________________________________________________________________________
My new baking stone arrived today.
So far I have been baking on rather a thin stone (more geared towards pizza I suppose), and this one is 4 cm thick.
I'm curious to see how it will perform.
Any TFL-ers with good tips and pointers?
This stone is made out of grog clay (coarse chamotte or firesand)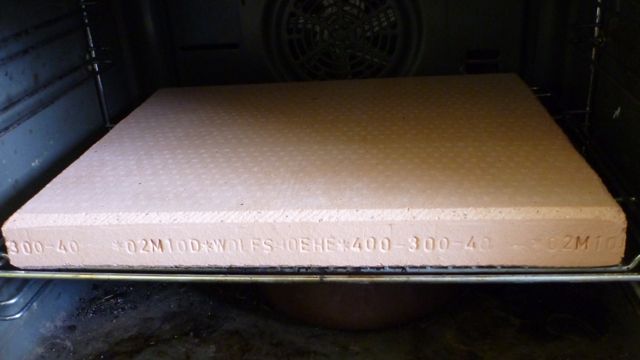 greetz
Freerk
P.S. Take a look at my updated bread gallery.