This weekend's baking 7-30-2011
Well, I'm back from a lovely week at the beach with family. I surely enjoyed the week, including Glenn's fabulous pastrami and corn beef with his and my rye breads. Glenn's Tartine BCB and my SFBI miche were also appreciated. 
Yesterday, I thawed dough made for pizzas 4 and 6 weeks ago and frozen. I made a couple of pies, one with each of the doughs made with Maggie Glezer's and Jeff Verasano's recipes.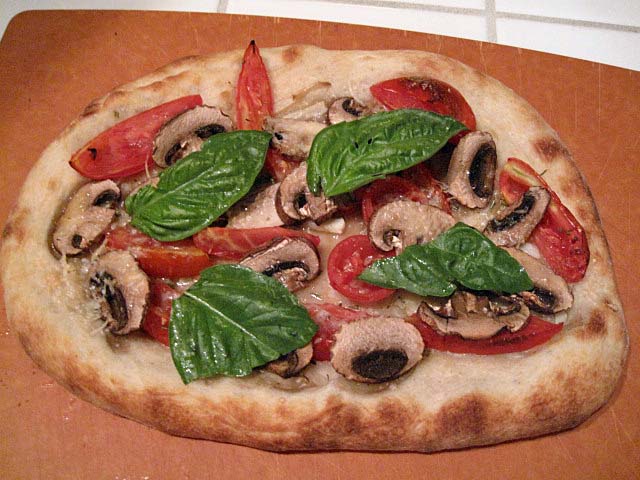 Pizza using Maggie Glezer's dough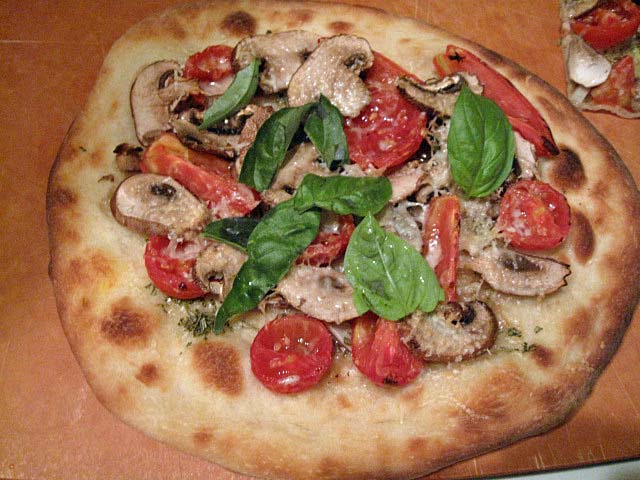 Pizza made with Jeff Verasano's dough
Glezer's pizza dough retained its distinctive crispness. Verasano's dough was still more elastic than Glezer's but not as chewy as it had been before freezing. I would say that neither was quite as good, but both were better than any you could get at the chains.
Today, I baked a couple bâtards of Pain au Levain from Hamelman's Bread. This has become a favorite. Today's tweak was to shape the loaves using the method portrayed on the KAF videos but proofing the loaves in cotton-lined oval brotformen rather than on a couche.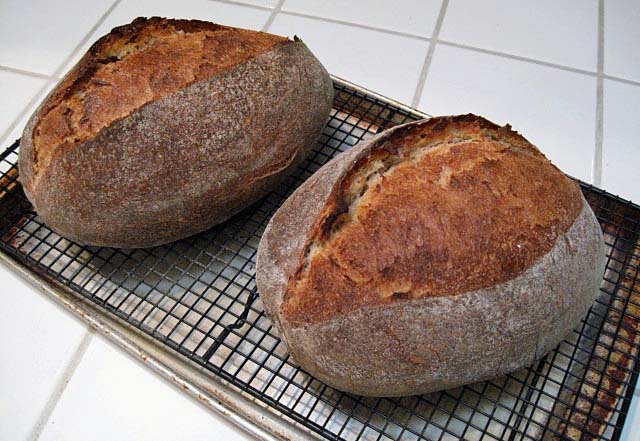 The loaves assumed a rounder/less elongated shape during baking. I wonder if, en couche, with lateral support but no support at the ends, the loaves spread longitudinally more. Hmmmm ….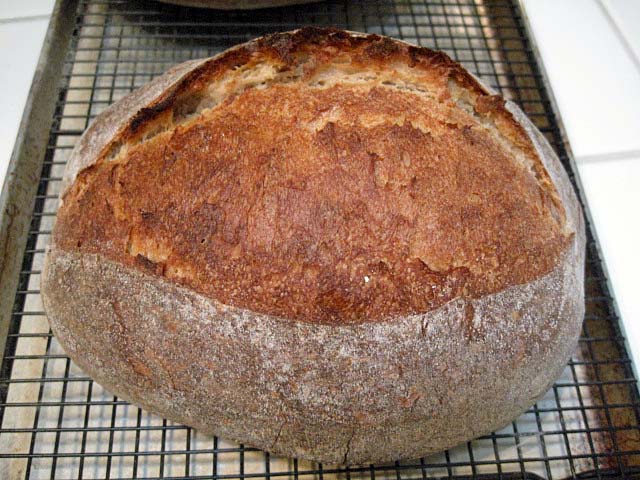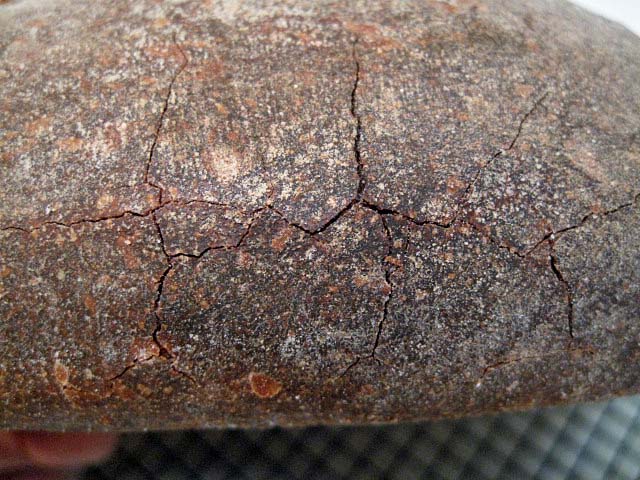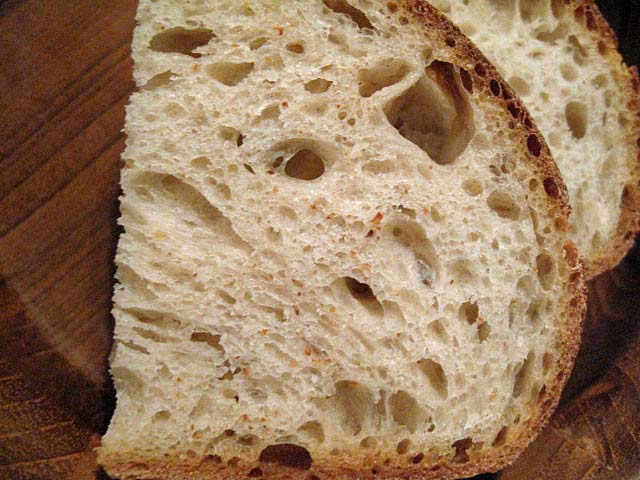 I have dough for my version of Gosselin's Baguettes Tradition in the fridge to finish tomorrow. I'll update this entry accordingly.
David