Pizza with garlic and sun dried tomato crust
Hello,

Got some good advice on making a successful pizza crust from the board, Thanks for all of the good threads and informative posts. I've been making pizza and mixing the dough in a kitchen aide mixer and baking on a baking stone. I was having so so results but knew I was missing something or many things and that lead me to your Forum. With a few changes in my technique I used this receipt I've used before in making loaf bread.

Water, flour,shredded Parmesan cheese, crushed garlic, sugar, salt, dried oregano, sun dried tomato's in evo, yeast.

I mixed the bread and kneaded for 8- 10 minutes and let it raise for a hour @ 95 f. divided the dough in 1/2 one in the fridge and the other punched down and let it raise on the counter for a few hours. so far so good the dough was light and airy.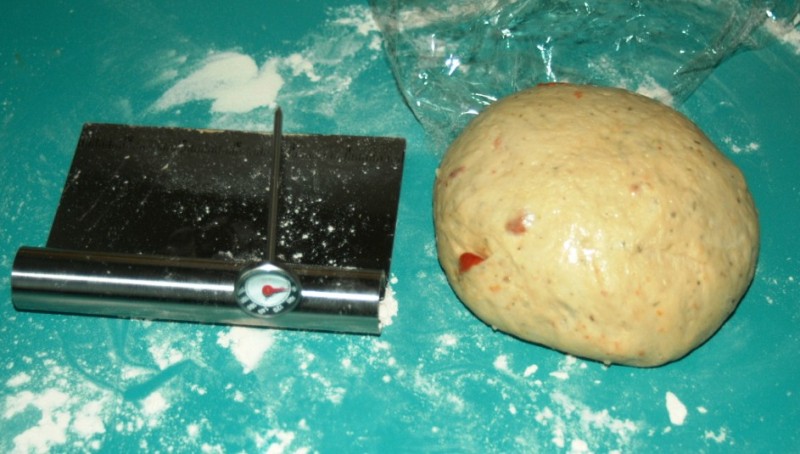 Next I "gently " flattened out the dough ball and used my fists to make a disc then on the peel to finish.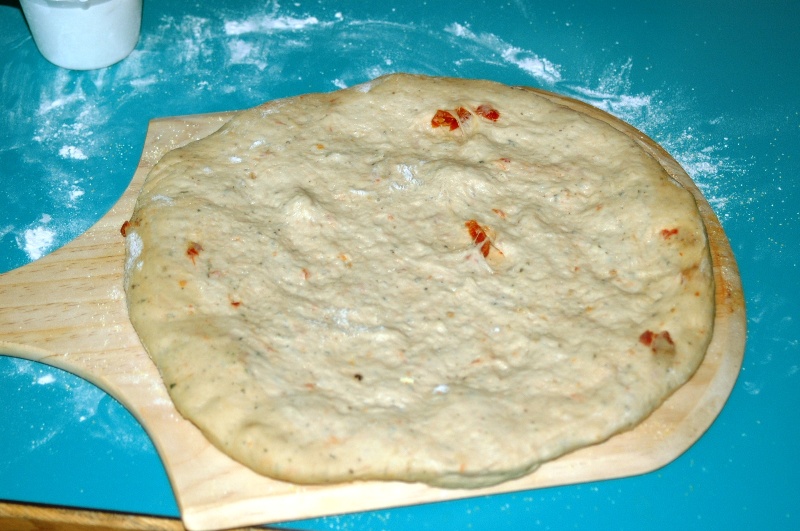 Sprayed with EVOO and let rest again until the oven pre heated for an hour at 475 f. Then added a few toppings including some home made sauce cheese, mushroom, pineapple and Canadian bacon and topped with a little more grated Parmesan.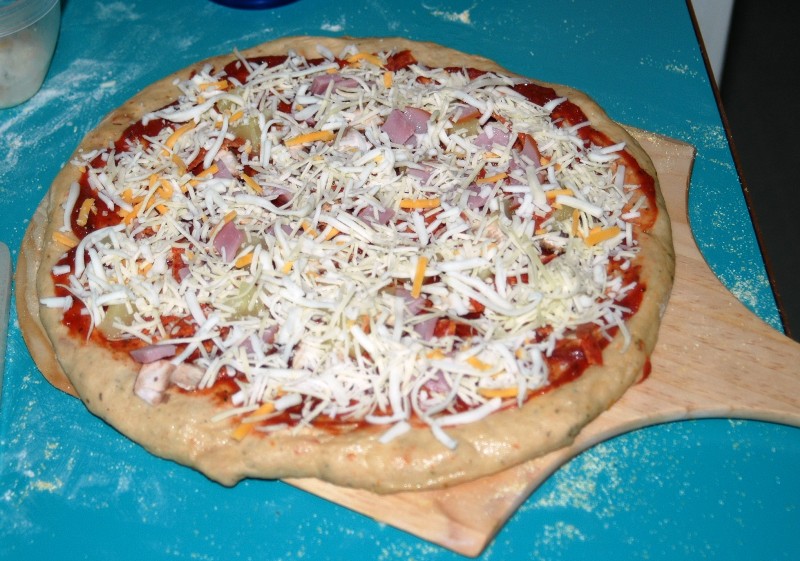 Cooked for 7-8 minutes turning once then off the stone and on an upper oven rack to finish the crust for another 2 minutes. Then let the cooked pizza rest on a cooling rack for a few more minutes.

The crust was much better, tender and some air bubbles. tomorrow I'll cook up the other dough that will have been cooled over night then warmed back up. This will be good for me to see feel and taste the difference in the to methods.