Today's bread, slightly larger white sourdough
Hello,
Here was today's bake.  I had some good results recently with this recipe at 775-gram loaves, so I tried it at 1362-grams, about 3lb.   I wanted to see if the extra weight would make a more closed crumb.   This was 90% white bread flour, 10% whole-wheat flour.   Overall dough hydration was 68%.   25% was a leaven at 125% hydration, 46% was flour-soaker at 80% hydration.  Mixed the remaining flour, salt, bulk fermented for 3 hours, and a short final ferment of 45 mins, then baked on the stone w/steam for first 15 mins.   Tastes great!
Here's the pictures.   It was a little misshapen, I was not used to handling a larger dough.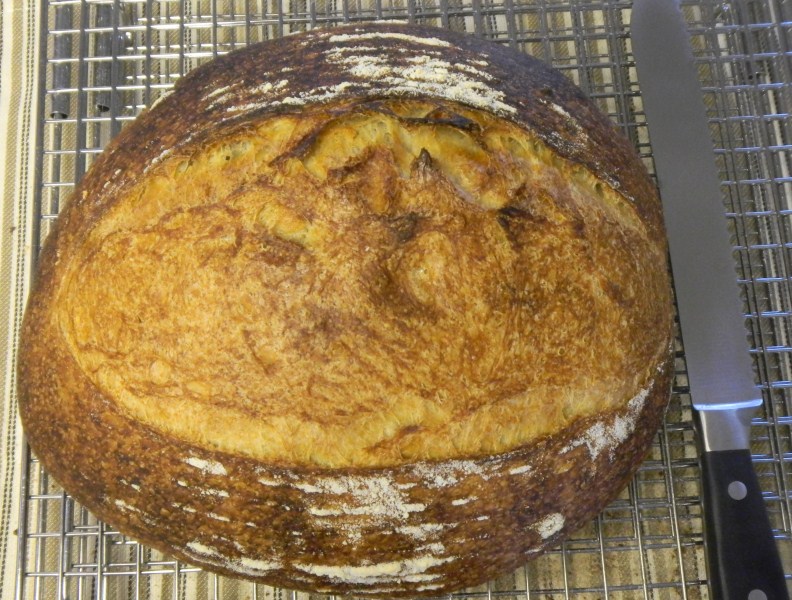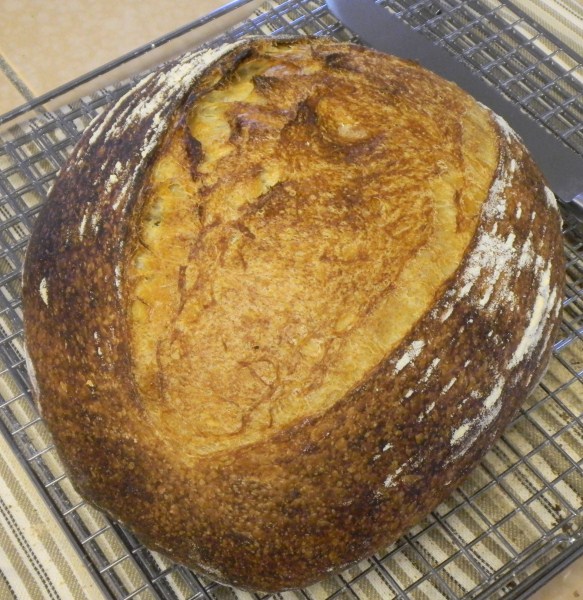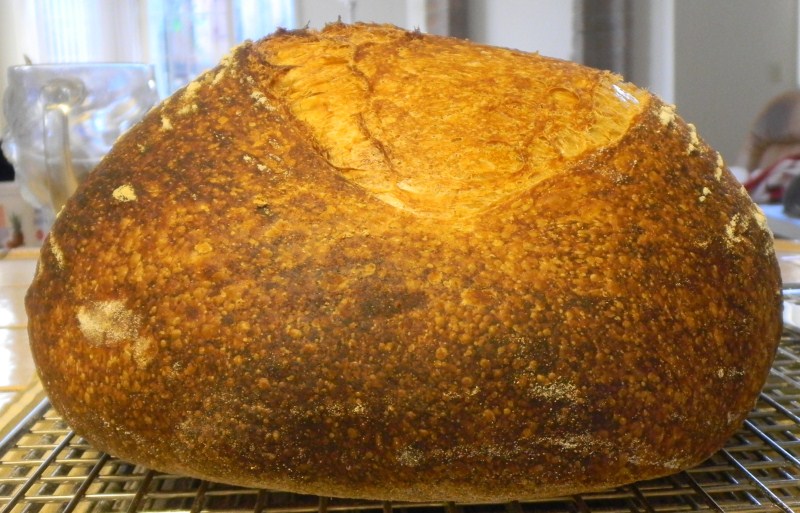 I concluded the crumb was a little more closed than a lighter weight bread, but I am happy with it. 
Cheers, and happy baking!