Reinhart's Light Whole Wheat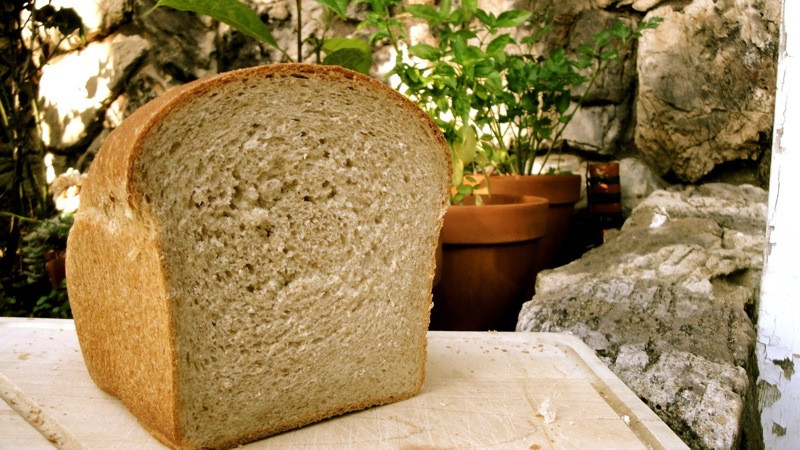 I've seen a ton of posts on TFL about Reinhart's "100% Whole Wheat", but nothing (that I can find) on Reinhart's "Light Whole Wheat" from BBA. So, I decided to give it a whirl, with a few alterations to fit my diet. I substituted the dry milk powder and some of the water with soy milk, and I increased the hydration a bit to get a dough that was easier to work with. This bread turned out AWESOME, and is definitely my favorite sandwich bread so far. It is a couple days old in these pics as I didn't get around to shooting them until later (hence the reason there's only a little left!). The crumb got a little loose around the top, so I will try to fix that next time I make it, but this was overall a wonderful loaf.
Please visit my (very new!) blog at thedeliciousways.blogspot.com to see the full post. Thanks for reading!