5 Grain Bread From Hamelman
Sometimes, one needs to bake bread without having to plan ahead. This is from "BREAD"'s straight dough bread
section that needs no planning ahead. 5 Grain bread is an enriched, wholewheat bread that contains rolled oats, eggs, oil, corn meal, and flax seeds It is 50% wholegrain, with 40% wholewheat flour, and 10% Rye flour. The rest is high Gluten Flour, and i used a good bread flour+Vital Wheat gluten.
Total time from mixing to baking is 3.5-4Hrs. it is a quick bread, a very very flavorful quick bread that hits its pinnacle when toasted, i guarantee.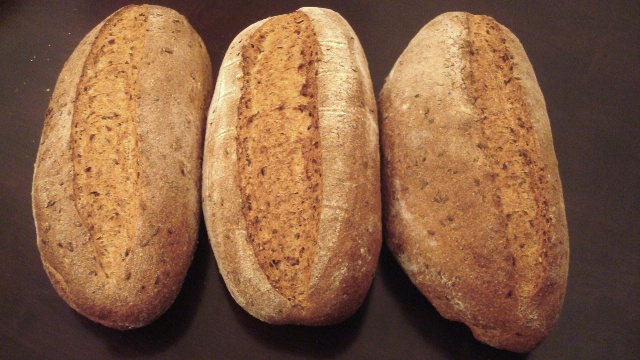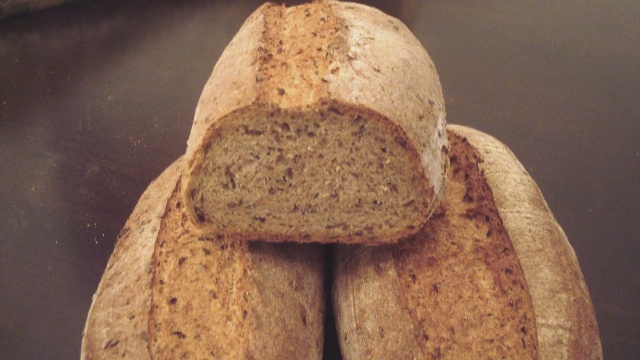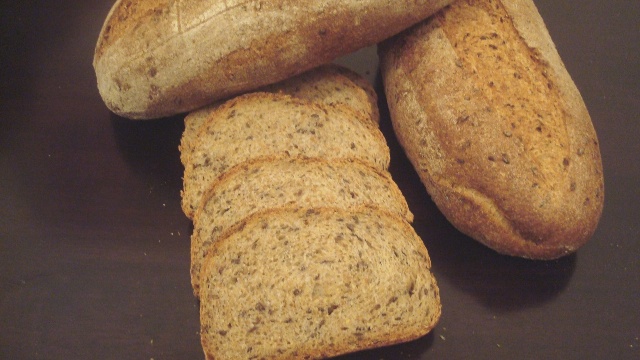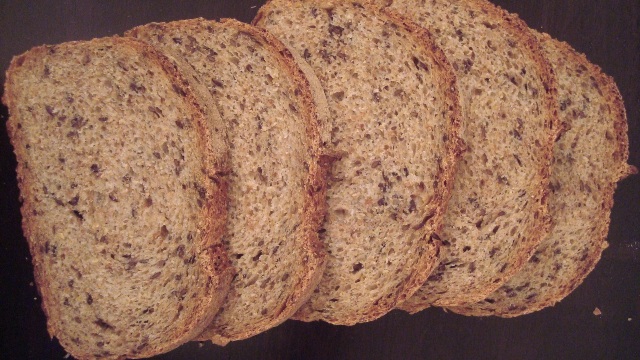 However, being on a preferment-based bread diet for so long, i would say that this bread would never have appealed to me if not for the eggs, oil, and soaker that it had.
Overall, iam very satisfied with the outcome. Anything from one's oven is a blessing.
Khalid