Please don't laugh. What you see in the picture is my hand mixer (I feel like I'm showing you an old model of motorola, when all of you have iPhones).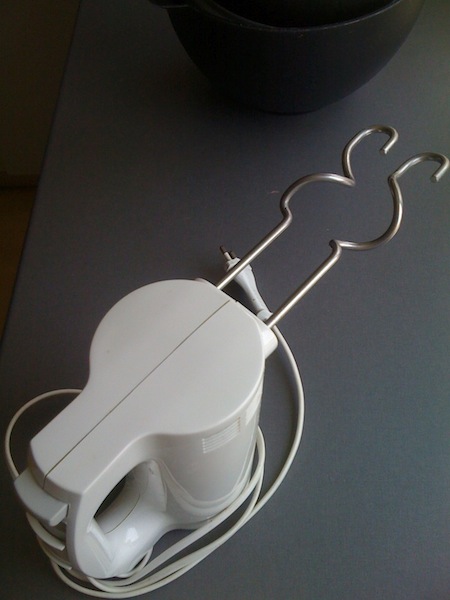 In his book, hamelman explains how a stand mixer should be used, comparative with spiral, planetary or oblique mixers. But he doesn't even mention hand mixers, so I guess that is for diletantti and amateurs? Can I have good result with this one, does the time of mixing must be increased, and if yes, how much? Is mixing by hand better then mixing with hand mixer?
I usualy mix the dough with this mixer, but I'm always uncertain "did I mixed too much?, or the contrary, did I mixed enough?"
Do you have some advises, beside the obvious "buy yourself a KA"?
thanx, codruta