HansJoakim's Rye leavened Pain Au levain
I have eyed Hansjoakim's post : here ever since he blogged about using his excess ripe rye as a leaven for a Pain au levain with Wholewheat from Hamelman. Hans has generously posted his recipe, and i, sickened from my failures with liquid white levain, and attracted by the description of the flavor, finally decided to try it yesterday.
I used Waitrose Organic Strong white bread flour for 80% of the white flour, and 20% all purpose - plain flour. Whole wheat was waitrose organic plain flour, and Rye was Doves Farm organic Rye.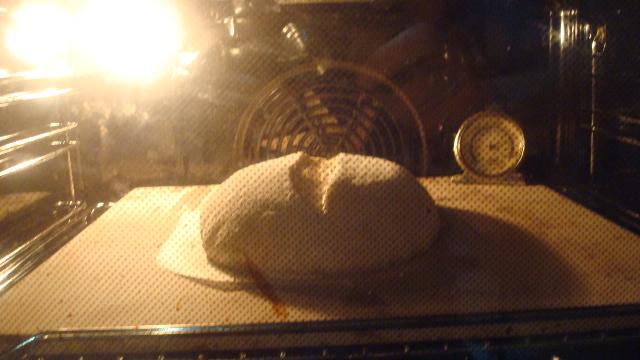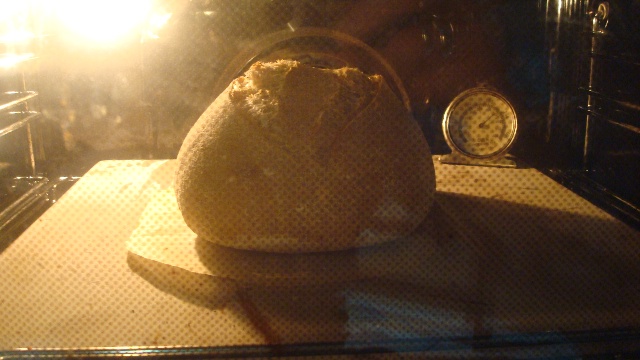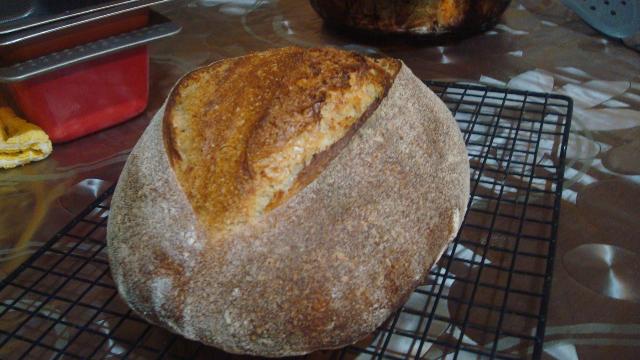 Brushed the flour off: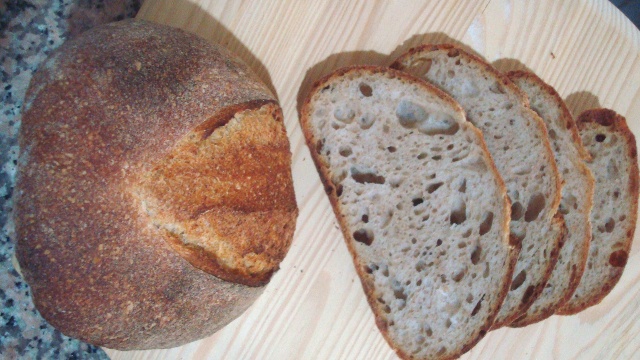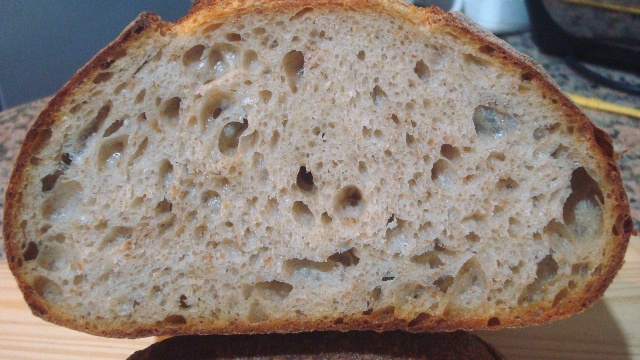 The Ovenspring was substatial. Was it the Rye? or i was growing impatient with my dough at 11:45 pm? fermentation was faster with this Rye leavened bread. Though i would add 1 hour more to the bulk fermentation. Final fermentation was 2 hours.
The Bread was chewy due to the 12.9% protein flour. The flavor was superb, as described by Hans! Thank you Hans for the solid recipe, this is one new favorite of mine.
Khalid