Pain au Levain with wheat germ - shaped into 3Bs, boule, batard and baguette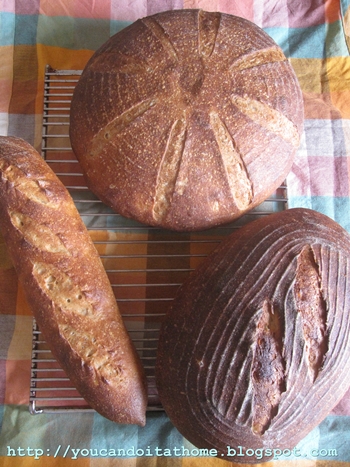 Inspired by Dmsnyder's SFBI Miche, I made another wheat germ sourdough weeks ago and loved it. This time, I wanted to increase hydration and include rye flour in the dough.  Instead of calling them wheat germ sourdough, I'd like to call it Pain au Levain with wheat germs (pain au levain is literally sourdough bread, only with fancier name). Taking the idea from Susan at Wild Yeast Blog, I shaped the dough into 3 Bs, three basic shapes; boule (round), batard (oval) and baguette. The bread had 2% toasted wheat germs, 72% hydration (amount of water comparing to total flour), mixture of bread flour (80%), whole wheat (15%) and rye flour (5%). I used the mixed flour sourdough starter (whole wheat & bread flour at 50/50 ratio) as I wanted pronounced acidity for the bread.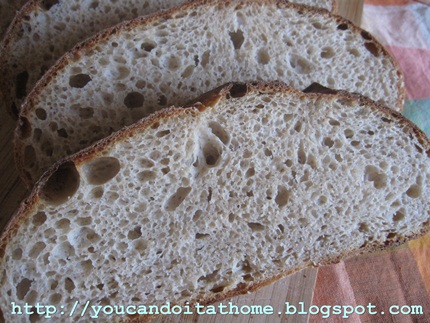 The bread didn't disappoint. It was good all-round bread. It was great for toast, soup and sandwiches. I made Croque Madame using the bread and it was delicious. This recipe has now become my go-to plain sourdough bread.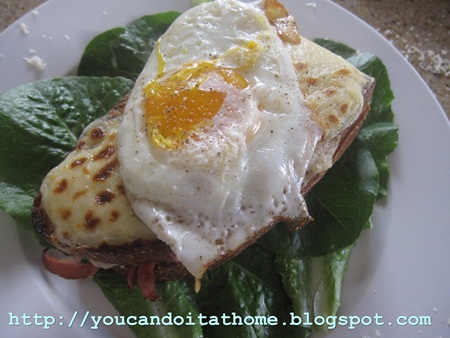 It was also interesting to see the differences of the same dough into three shapes. Of all three shapes, I like the baguette shape the least. Baguette has high crust to crumb ratio and I am a crumb lover rather than crust. We froze the batard and haven't got the chance to have it yet but I'm sure it will be as wonderful as the boule.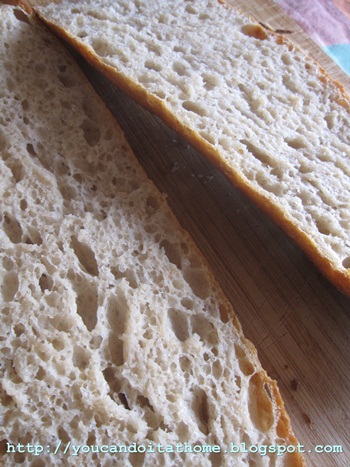 Full post and recipe is here.  Sue http://youcandoitathome.blogspot.com