Simple White Bread with Water Roux
Hi,
I made some Hokkaido Milky Bread using water roux starter - the only formula where I used this so far.
I had about 200g starter left over and wondered what to do with it -
I decided to make the basic white bread which I know quite a bit from porevious experiments.
The overall formula is simple: Flour 100%, water 70%, salt 2%, fresh yeast 2%
The amounts I used this time:
Flour is Shipton Mill No 1
Water Roux starter:
Flour 20g
Water 100g
Dough:
Flour 280g
Water 110g
Water Roux starter: 120g
Salt: 6g
Instant yeast: 2g
Bulk proof: 90min, final proof: 60min in banneton
The result surprised me: This bread has a rich taste (despite the "short" proof), and a light and springy crumb without a gummy feel.
The holes are small to medium size.
I think this is one of my best simple white breads so far.
Here some photos: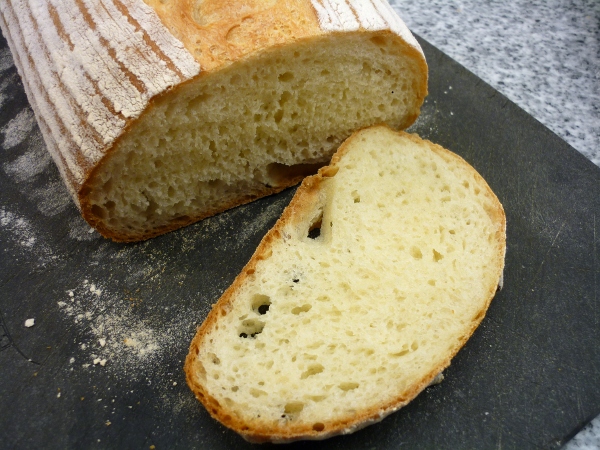 Crumb: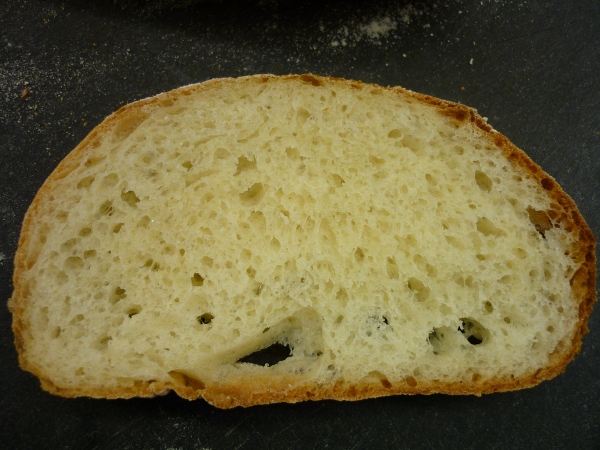 Happy Baking,
Juergen