After years of baking bread I started making fun shapes.  My first attempts were using the entire batch of dough to make one large "Fun Bun". 
I made a frog for the neighbor girls.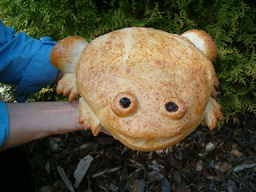 Then a mouse for my backdoor neighbor.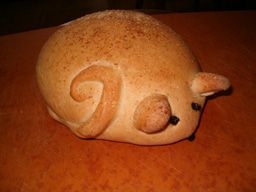 I tried a pig next.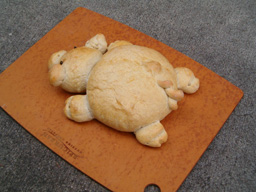 Then a lizzard???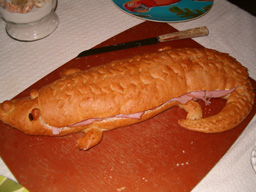 For Easter . . .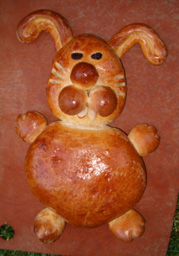 Decided to try bread stick dough and came up with an octopus and starfish, using sesame seeds for details -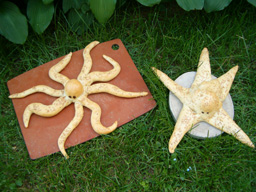 Using sweet roll dough, dried fruits, and frosting, came up with Mr. Caterpiller.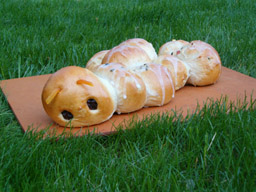 I used caraway rye dough to give the color and texture I needed for Super Bowl Sunday.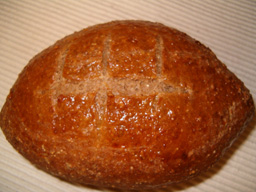 Then a grand daughter asked for a monkey.  For this I used a regular rye bread dough and the caraway rye bread.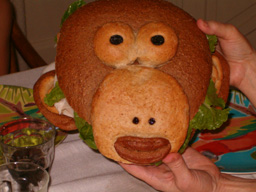 Can't forget Santa . . .I took a picture of the before baking and after to show that some distortion occurs during rising.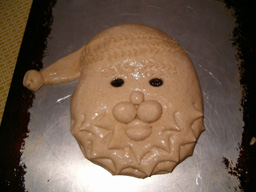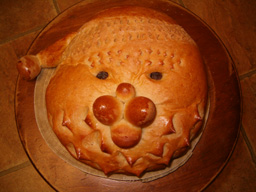 For the ladies I needed a flower.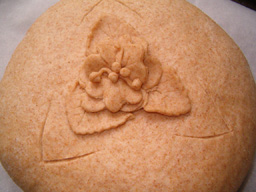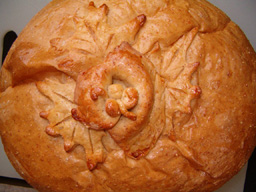 My daughter-in-law likes a glass of wine so I created a cheese bread "grape cluster" for her.  I really like this one because #1 you can make different sizes and #2 the bun is so tasty that you don't need anything to go with it.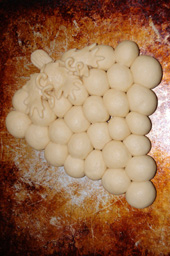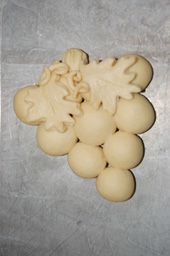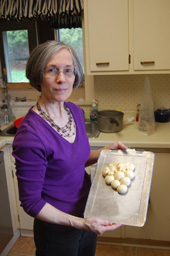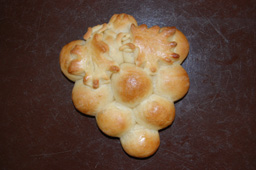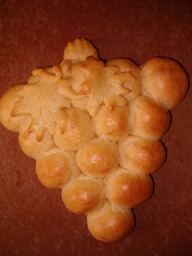 So, these are my edible centerpieces.  I have since gone to making as many as 12 "fun buns" out of one 3 C. (flour) dough recipe.  I'll post pictures of those and then share how to's.