Pain au Raisins, Snail, Escagot – a pastry with many names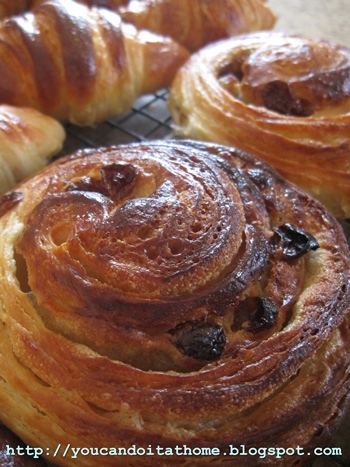 One of the most loved pastry items with multiple identities, Pain au Raisin. Though it is widely known as Pain au Raisins (or Pain aux Raisins), it is also called escagot and snail. Many Aussies know this item as snails due to its shape.
It has everything that ticks, slightly spiced juicy sultana (golden raisin), pastry cream wrapped in buttery and flaky croissant dough. Some are also glazed with apricot jam, and finished off with icing sugar.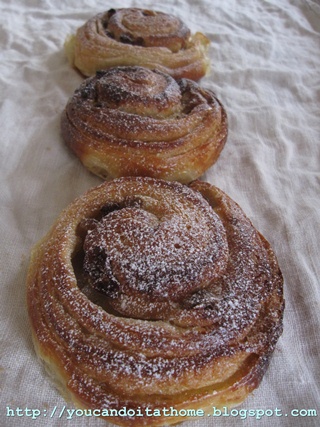 I'm still on my mission practicing making croissants. This week was my sixth effort. Apart from making them into classic croissant shape, I also turned the dough into something else, and this week I made them into pain au raisins.
This was the second time I made them. Comparing it to my first effort, this time was way much better, which I believe it was resulted from a well-proof dough. Well-proof croissant dough will produce flaky layered pastry.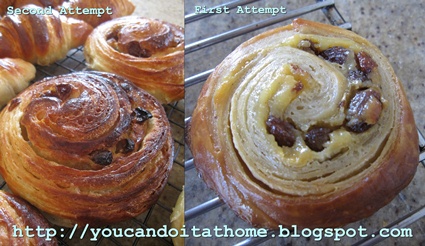 More details and recipe can be found here. 
Sue
http://youcandoitathome.blogspot.com