Pain Au Levain with Whole Wheat Pastry Flour
The other day, I accidentally picked up the wrong flour.    I thought I was grabbing the Bob's Red Mill White flour but instead ended up with BRM whole wheat pastry flour.   I'm not much for making pastry and the whole concept of whole wheat pastry eludes me, so I decided to try this flour in yet another variation on the pain au levain I've been experimenting with for the last few months.    On my first try I used the pastry flour as 12% of the total flour with 87% White flour and 1% rye from the starter.    The bread came out with a very nice crumb texture and not bad in other respects but the taste was so mild as to be uninteresting.    Then my son swooped in for a surprise visit for Mother's Day and ate the whole thing so it was good for son feeding at least.  
Try number 1 - tried to get fancy with scoring - didn't really work.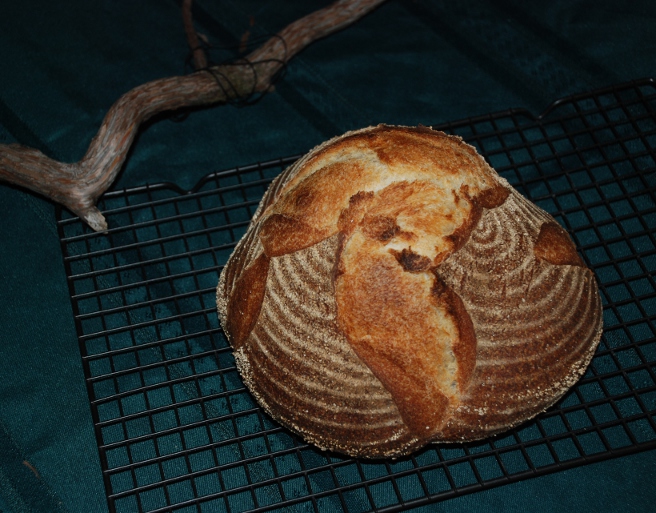 To enhance the flavor, I decided to mix in some regular whole wheat.    So this time I did exactly the same thing but went half and half on the pastry whole wheat flour and Arrowhead whole wheat.   
The latest production of the vardomatic 3000: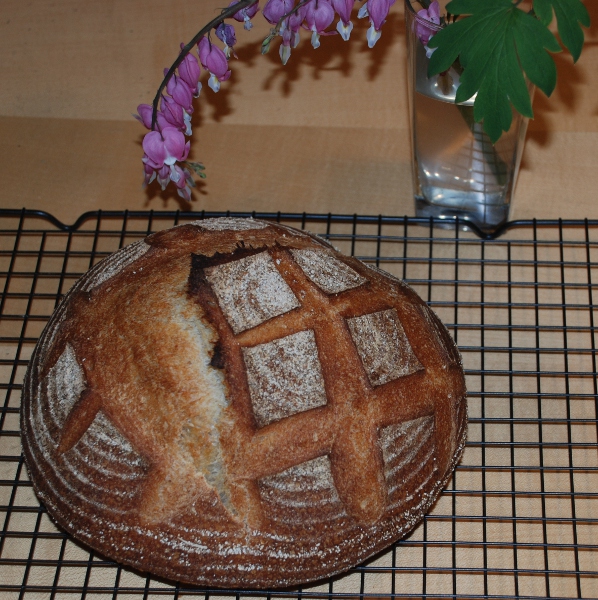 As you can see, it blew a gasket.   Not quite the nice controlled expansion that I'd hoped for.    And Mt. Hood from the side: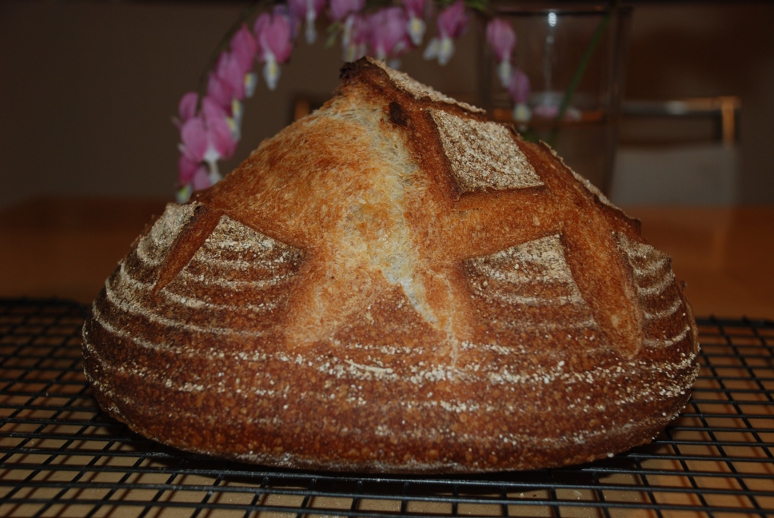 but even better crumb than the last one and the flavor is much enhanced.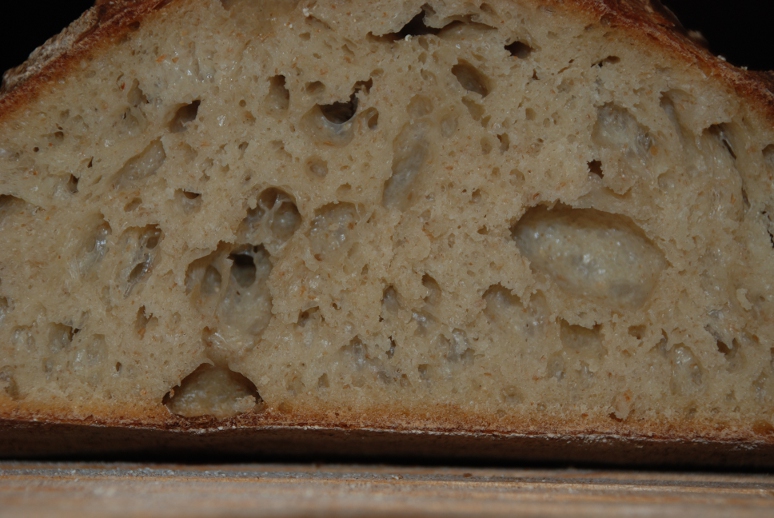 There were both 68% hydration and retarded overnight.   Also I've increased percentage of prefermented flour to 23%.  After going all the way to 33% with Andy's light rye formula, I'm not afraid of these higher percentages anymore.     Has anyone worked with this type of flour before?   The BRM bag says soft white wheat, and there is no discernible bran.    I don't feel like I have a handle on the fermentation yet and would love some suggestions.