Almond Croissant - naughty but nice, very nice
Continuing on my croissant project, to practice making croissants, this week I turned them into almond croissants.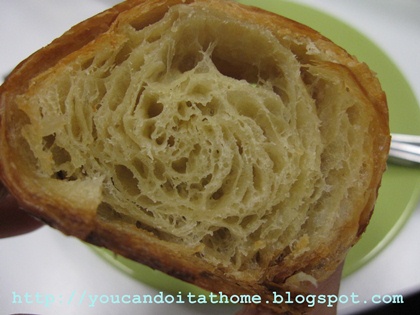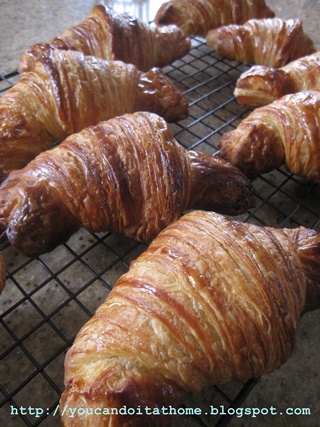 "my fifth time making croissants, getting more comfortable with them, but still more practices to do:)"



Almond croissant is my most favorite pastry item. It is buttery, crisp, moist, sweet and nutty, what is not to love in this little pasty of indulgence?
It was created by French bakery to use up the day-old croissants. It is a brilliant idea to turn somewhat stale croissant to something absolutely delish. Those French are genius.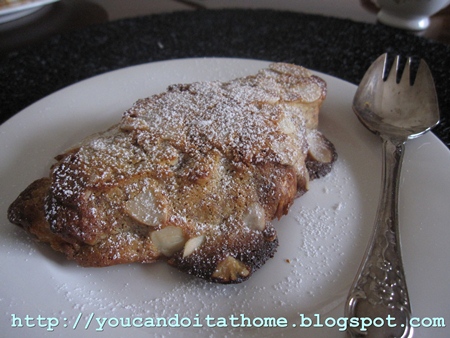 Almond croissants are made by spliting day-old croissants in half, dip (or brush) those halves in light sugar syrup, spread almond cream all over both halves, and sprink flaked almond on top. The croissants are traditionally baked under trays, so it explained why the traditional almond croissants are flat.
Full post and recipe is here.
Sue