Hamelman's Pain Au Levain with Wholewheat
This is yesterday's bake: Hamelman's Pain Au levain With Wholewheat. I adhered to the recipe, save for the levain which was pre-maturely mixed, Ripe but not sufficiently so. This lead to extended final fermentation. Dough was mixed at 7:00 p.m. and the dough was in the oven at 2:00 a.m!! I feel you, Tim (breadbakingbassplayer). i've also increased the hydration to 75% from 68%.
The flavor is nothing much to talk about, just an ordinary pain au levain, with a wholewheat twist to it, certainly not worth all the time spent in preparation and baking.
I stretched and folded in the bowl (a la Shiao-Ping) in hope of obtaining the open crumb i desire in this type of bread, but this dough was dertermined to defeat me all the way to the end.
I wonder whether (20% baker's)Wholewheat addition to the diet of a Rye-bread flour - fed starter and levain, caused a stagnation in the fermentation speed of the dough! Any ideas?
The Wholewheat is from freshly milled Pakistani (Chapati Type) flour. Rye was doverfarm's and rest is a mixture of bread flour, and AP.
One final thing, though, this is the recipe for two large Loaves. I decided to bake one boule out of it, so the resultant weight of the dough was 1.8 Kg, Technically a Miche.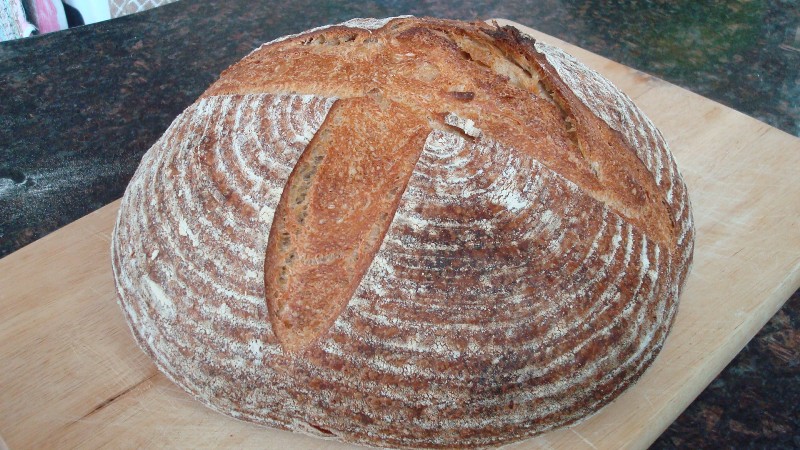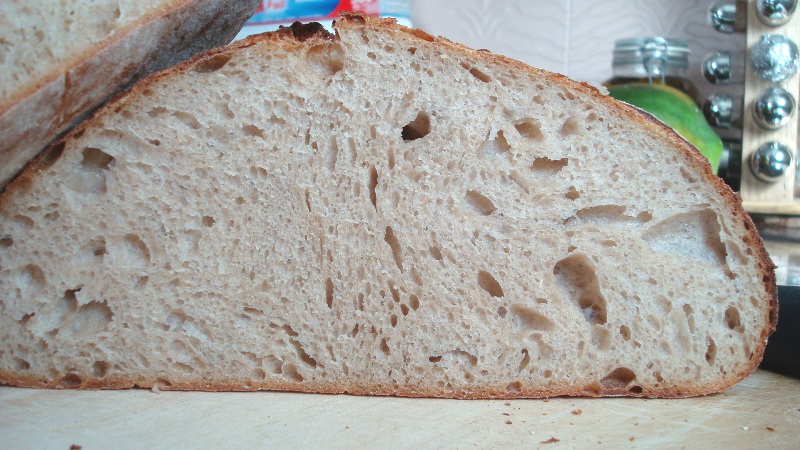 Khalid