Some more recent baking - recipes from Inside the Jewish Bakery
A couple of weeks ago, my daughter Becky, who has Down syndrome and is my #1 assistant, and I participated in a local charity event called "A Taste of the Community."  These are the tastes we baked: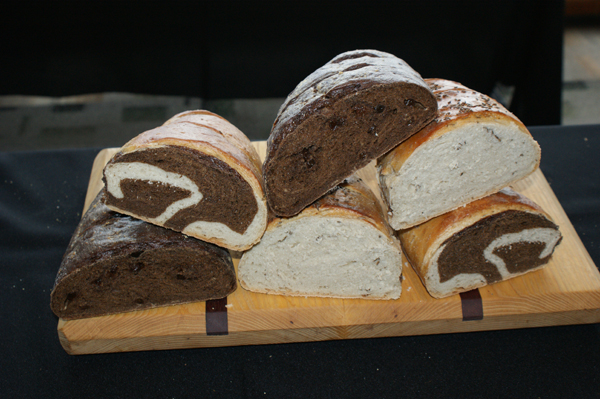 This is a medley of classic Jewish rye breads: marble rye, raisin pumpernickel and old-school 40% Jewish deli rye.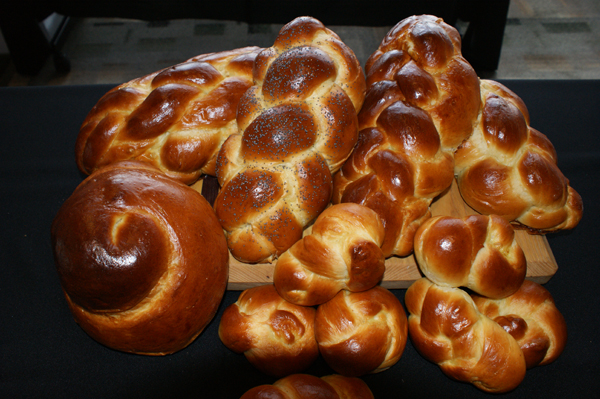 And this is a collection of challahs showing several different braids.  From top left, a 12-strand celebration challah, high 4-strand, 6-strand, 2-strand. Lower left: a traditional New Year's round challah called a shtrayml koyletch, along with figure-8 twists and double-knot rolls.
Stan Ginsberg
www.nybakers.com