My first starter (Dialup warning many photos)
Well I finally did it,  I have been baking for all these years and finally made a starter.  I decided to use the one from Breads from La Brea Bakey I just started it 3/11 and thought I might chronicle my adventures here in case anyone cares and even if they don't it still will be fun. 
Day 1+2 was just like the book said "Pancake batter" I guess on day 2 I could see a few bubbles but I was getting a little worried.  For those who read my first posts on the subject I did use non-organic black grapes that I scrubbed very very well to remove any residue I figured out the blueberries idea was just not feasable.
Day 1 Photos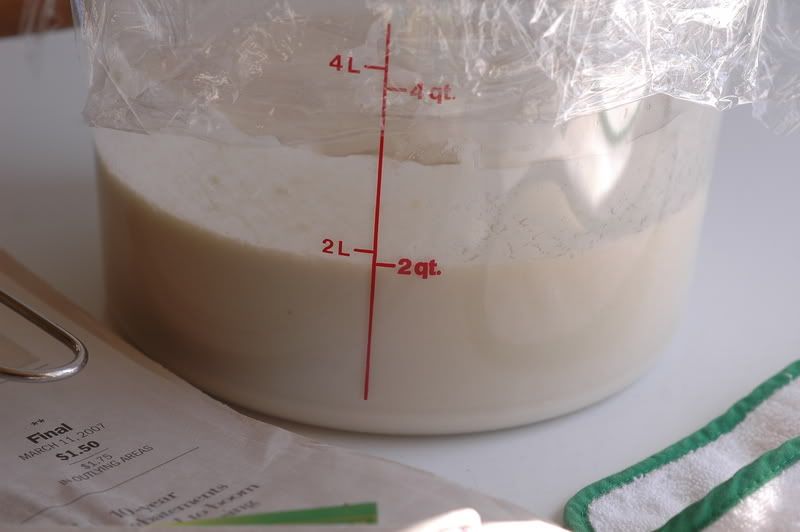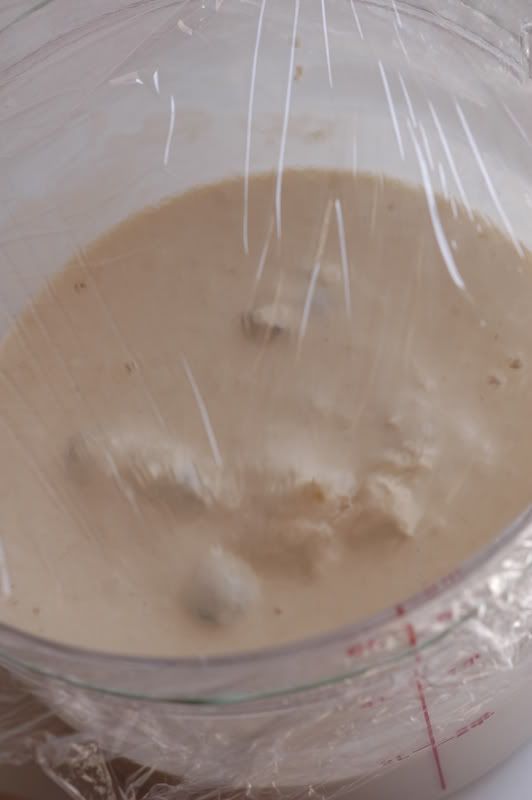 Obviously no action a few bubbles just from mixing
Day #3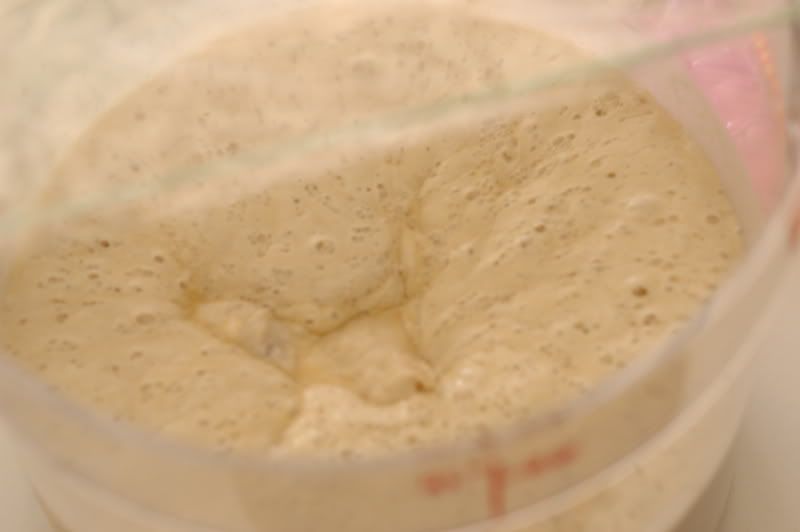 Wow! what acceleration I woke up this morning and realized I have a living thing in my kitchen.  The grapes had all but dissapeared in a cloud of bubbles the liquid on top has gradually moved to the bottom.  I just looked at it before I came up to post this and I cannot see the grapes anymore at all.  Well tomorrow will be my new pet's first feeding wish me luck all.