Floyd's question  on Varda's Pain au Levain blog entry:
The wet towel idea freaks me out.  They don't catch fire?  Do you pull them out after a few minutes?
reminded me of an incident that happened a few weeks back but forgot to post about.  Liike many others on the forum I have been using Sylvia's  wet towel steaming method for a while now.  It works wonderfully and I am a firm convert, but you do need to be careful that the towels don't dry out or take them out before they do.  If not, this could happen to you: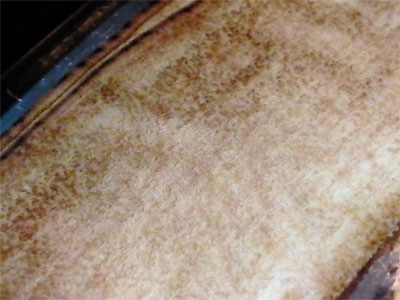 A little bit longer and they could have caught on fire.  I don't know what was wrong with me on that day.  I just got distracted, I guess.  If you are the absent minded type then this is not the steaming method for you!
Syd