My son wants pizza.  I can't say no to him. He is so flippin' cute. He also thinks my pizza is better than anything from a pizza place. So, I can't say no. Plus it gives me a good reason to make some dough.  This recipe comes from the America's Test Kitchen Family Cookbook.  The recipe is at the end, if you want to try it. I spent lots of time testing recipe after recipe and found that this one makes a nice, stretchy dough.  I tweeked it a bit.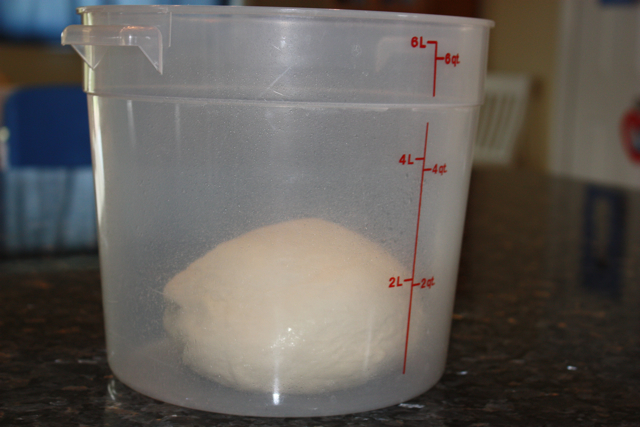 I tried something new with this batch of dough. I let the machine go for 5 minutes, then let it rest for 5, then turned the machine on for 5 more minutes. I have to say it came out nice and silky.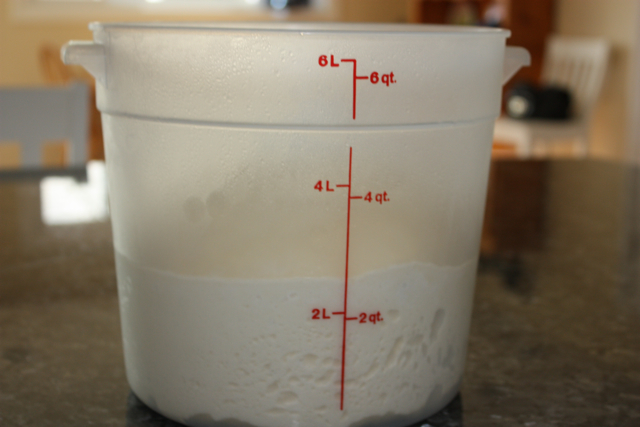 After about 45 minutes on the counter, I shoved it in the fridge for about 1 more hour.  I did this because I had to run an errand.  Pizza dough is forgiving, so no worries.  The most amazing thing happened, the dough became super elastic.  I stretched one so thin, I think it only had one side. THIN CRUST HERE I COME!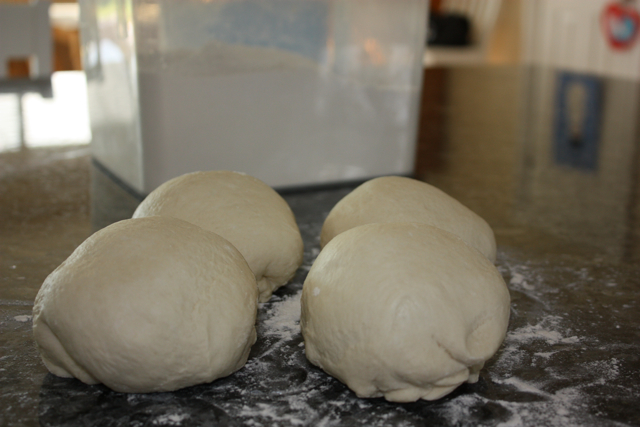 They are like pretty little maids in a row.  I let them rest on the counter to warm up.  Cold dough is hard to stretch.   My wife likes her pizza thick, I am kind of a purest when it comes to pizza. I prefer napolitian style pizza, so I have a happy medium that even the kids love.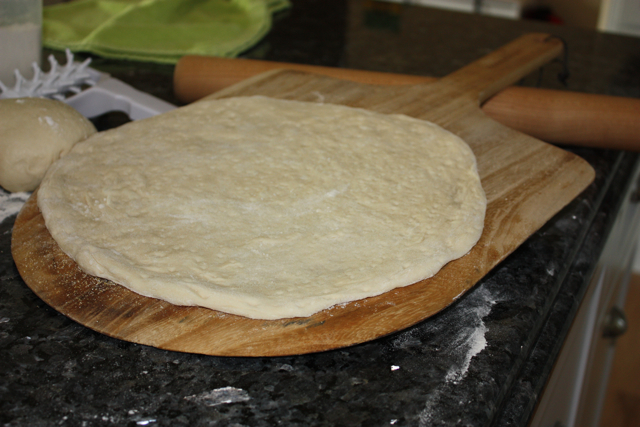 I found that if I don't run the docking wheel over it I get ginormous bubbles and everything slides off.  That looks cool, but my stone and oven become a big ol' mess.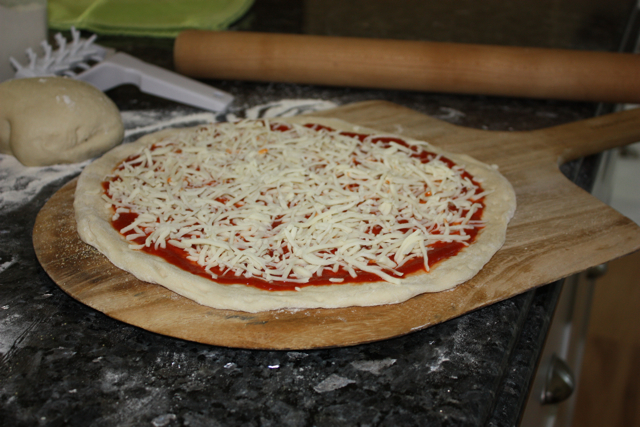 I just top it with a quick and simple pizza sauce and some mozzerella/provolone mix  - Into the oven with you!
This goes in...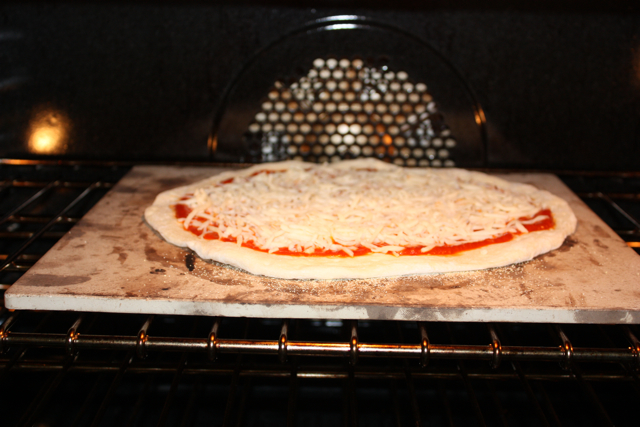 This comes out!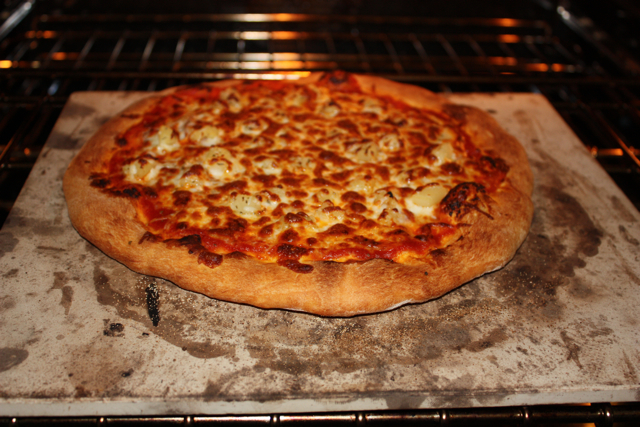 I love pizza!
Basic Pizza Dough (from America's Test Kitchen)
4  1/2 c. bread flour
1 envelope yeast
1  1/2 t. salt
2 T. olive oil - (the better the oil, the better the flavor of the crust.)
1  3/4 c. warm water (I use bottled water. I don't know if that makes any difference, Ask a New Yorker.)
It's all dump and go from here. Try out the 5-5-5 method for yourself (it's in the blog.) don't forget to stick it in the fridge for at least an hour.  I plan on trying it over night to see what happens.  I will update if it is good.