Potato Rosemary Bread Roll with Cheddar Cheese - potato overload with potota soup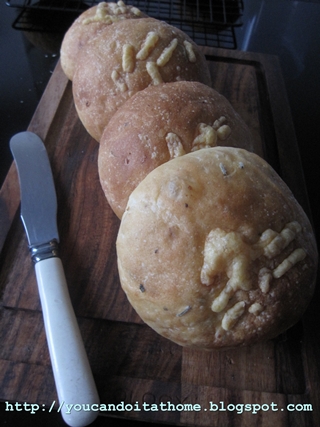 My effort to try finishing some of our massive bag of potatoes continues. This time I was hoping to use up 2 kg in one go.
I love potato and rosemary in bread (they're great as pizza topping as well). Potato gives tender and mild sweetness to the crumb. Rosemary gives fantastic aroma to the bread. The two work together perfectly.
I adapted recipe from Peter Reinhart's BBA. I also included some cheddar cheese into the bread rolls and reduce the amount of salt by 40% as a result. Less salt in the recipe made the fermentation so much faster. I was surprised at how much effect salt has in the fermentation.
We had the rolls with potato soup, which worked perfectly. It might sound like a potato overload, bread & soup. However, the potato taste in bread was rather subtle, it's hardly noticeable.
The recipe and more photoes are here.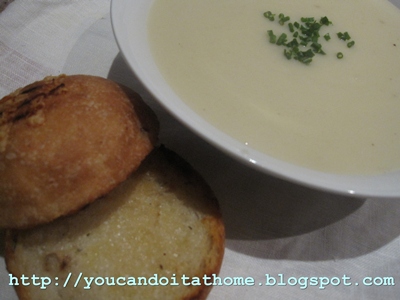 Sue