Roasted Garlic Levain...and a piece of gum
oh boy, this bread is garlicky :)
If you have made this bread from Hamelman's Bread, how do you like it?  The bread itself is great...I just don't expect that the 1.5oz of roasted garlic will make such a strong presence in the bread.  Actually, I used only 1.3oz as the two bulbs that I picked was a bit small (but they are homegrown garlics from my own garden!)
Instead of dividing the dough into two, I made one batard and used the rest of the dough to make rolls. 
I scored some rolls just to see if scoring makes any differences in the ovenspring.  As it turned out (in this experiment), they all ovenspang the same.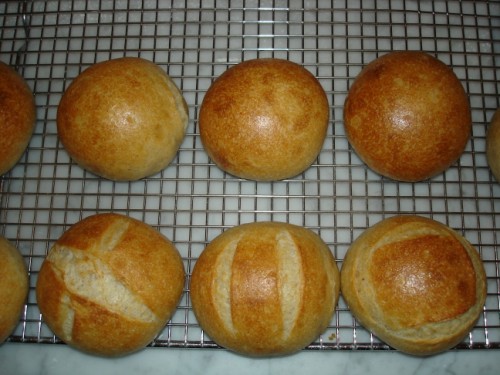 I made a total of 10 rolls.  Each weights around 3oz.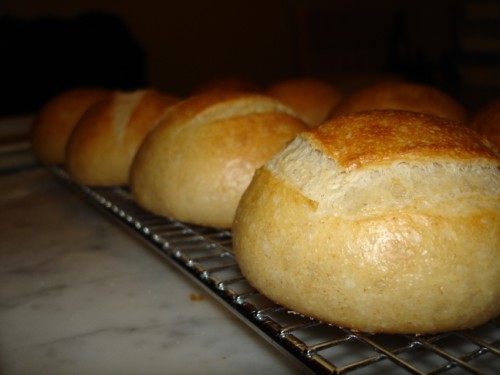 The closest one is scored as a mini boule!
I followed the recipe instructions and baked the rolls on the same day (same night).  However, I retarded the batard in the fridge for 18.5 hours.  I'm glad that the batard still got some decent overspring.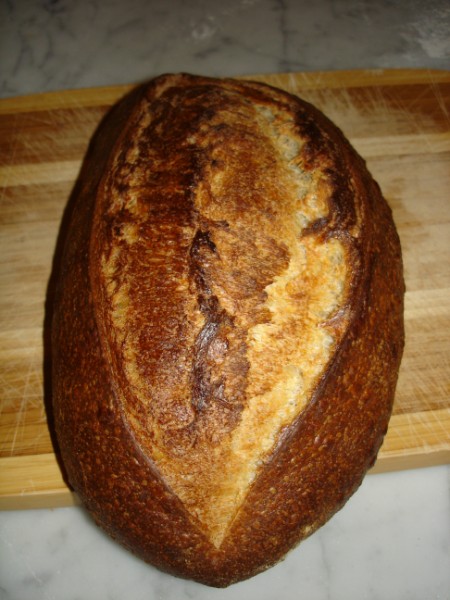 Crumb shot of the batard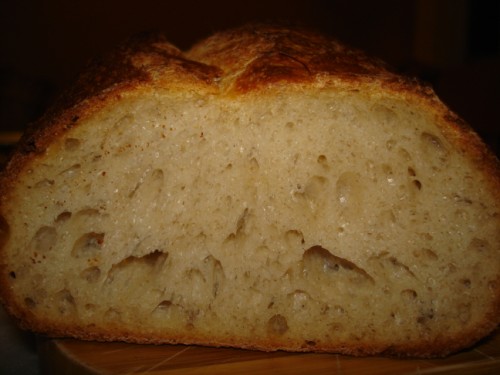 The garlic aroma is quite dominant during the fermenting and baking period.  Now I have to think of a sandwich filling that will go well with this garlicky bread! 
Michelle