Sourdough Rye with Raisins and Walnuts
Continue my weekend baking with rye bread. This weekend's bake was sourdough rye with walnuts and raisins. The bread has 35% rye flour. The recipe came from Hamelman's Bread cookbook.
I followed Hamelman's recipe by including commercial yeast and skip my usual overnight dough retardation. One of the advantages of including commercial yeast is a a shorter fermentation schedule. It only took 3.5 hrs to have the fresh loaves from the mixing.
I increased Hamelman's recipe to 2 kg for two 1-kg loaves (about 25% increase from Hamelman's recipe). This bread is flavoursome with natural sweetness from raisin, crunch from walnut and earthiness from rye. It was great toasted (the walnut aroma was wonderful when toasted).
More photos and recipe can be found here.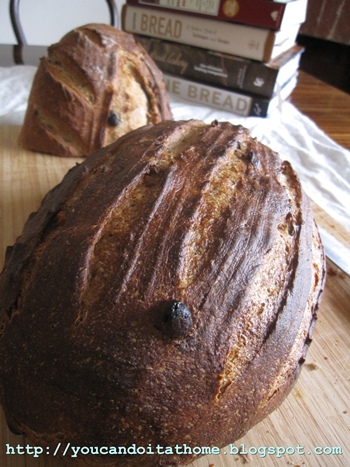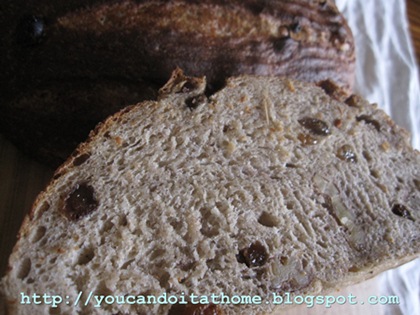 Sue
http://youcandoitathome.blogspot.com