Know Your Food Groups-Changes
As aspiring bakers, we are all to familiar with the base of the food Pyramid and the important food groups. Often  however, changes are made, sometimes subtle changes that may escape our attention. I thought I would take(waste) a little time to review an important change at the top of the triangle that nearly escaped my attention.
Recently in preparation for the Spring holidays the fine folks at Just Born Inc. announced the birth of their new product the "Chocolate Coated Peeps". In the spirit of investigative reporting and wanting to fully inform the members of this community, I rushed out and purchased a small package of these delicacies. Fair warning, if you are sensitive to scenes of mutilation and physical carnage, you may not want to view these images. Some actual Peeps were harmed during this review. Some were eaten after being decapitated. It was unavoidable in the name of research.
Here are the images. You can draw your own conclusions. We all loved them! If you are a fan of Peeps like so many of us are, this is great news.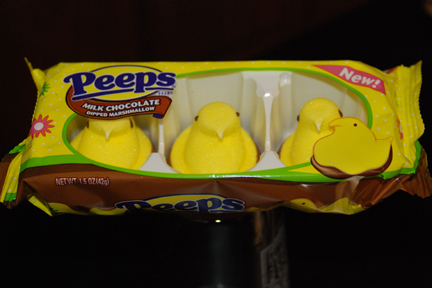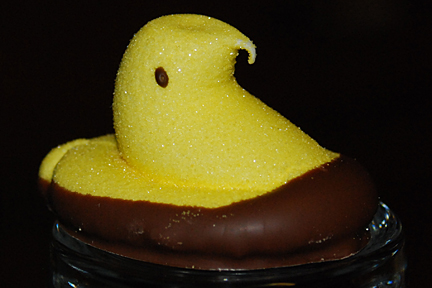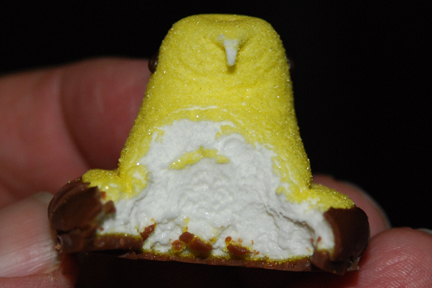 The new food pyramid