Chia Seeds Rye Sourdough : 20% rye with white starter - a trial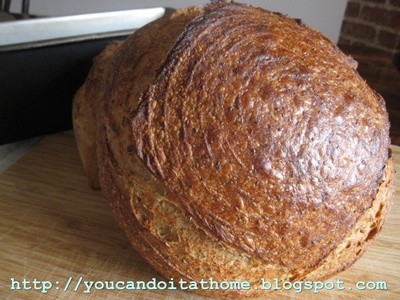 Another weekend baking with 20% rye bread. This time I made the bread using white starter. I still continued retarding the shaped loaved overnight. I was aiming to reduce the sour flavour in the bread I made last weekend (same 20% rye and retardation, but with rye sourdough starter).
I also added chia seeds into the dough. Chia seed was turned into gel after they were soaked, and the gel turned into liquid when baked (I believe). This made the bread really moist and chewy. The bread turned out nicely with good oven spring. I was happy with the taste using white starter. It didn't have the same strong sour flavour as last week's.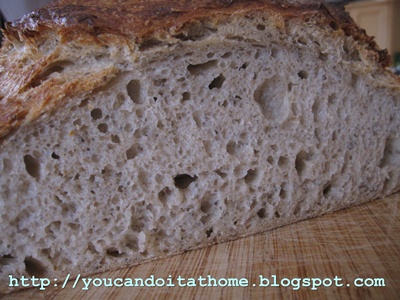 I baked two loaves, one in pan and the other as a free-standing loaf. They were both baked at the same time, same temperature. It's widely recommended to bake the bread in loaf pan at slightly lower temperature (to get the softer crust and not to overbrowning them, perhaps). However, baking the loaf-pan at the same temperature as a hearth bread worked fine for me as well. The crust was soft with a good oven bloom. The crumb was also relatively open and moist. I believe it worked as the bread is lean bread, without sugar or fat. So, it didn't have any overbrowning issues as a result.
I also tried new steaming method from Chad Robertson's Tartine Bread book. This steaming method was in the baguette baking section. He suggested this method as the baguette won't fit into the combo cooker. Soaking wet towels were place in the tray while the oven is preheated. The wet towels are removed after 15 mins of baking. I combined this method with my usual, boiling water in cast iron pan. This method had created a lots, lots of steam. So much so that my smoke alarm went off, and kept going off everytime I opened the oven. It also gave a nice shiny crust, shinier than usual for me.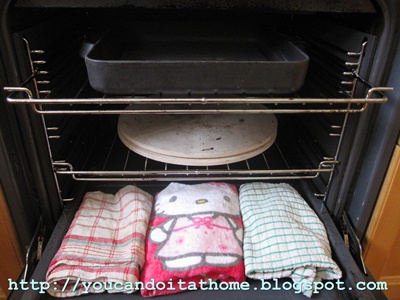 For a full post and recipe, you can find it here.
 Sue