Irish Soda Bread for St. Patrick's Day!
Today I made Irish Soda Bread to enjoy with our St. Patrick's Day dinner!  I've listed the ingredients and if you would like to see photos of step by step instructions they are on my blog Here.  Making soda bread, takes a little practice.  The list of ingredients are what i used today, I added a little extra flour, while gently mixing the dough and used a heavily floured board to shape the dough.
1. 280 gms All Purpose Flour - low protein         
2. 8 gms baking soda - Always Fresh - I throw out anything over 6 mos. old
3. 4 gms salt
4. 4 gms Cream of Tartar - "      "
5  300 gms Buttermilk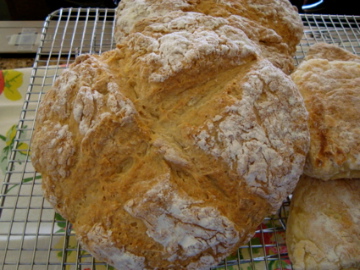 Soda Farls     from the same recipe       Med Low Temperature bake apx. 10 minutes on each side in a well seasoned iron pan.  I also make
                         these on my electric griddle.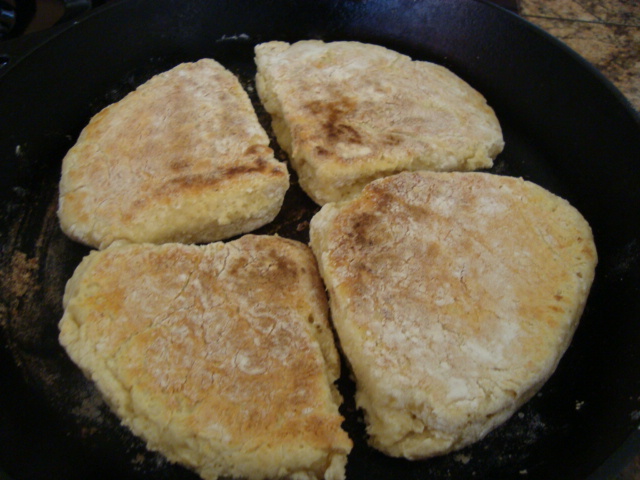 Slice warm or cooled and eat with butter and jam or they make a wonderful bacon or corned beef sandwich.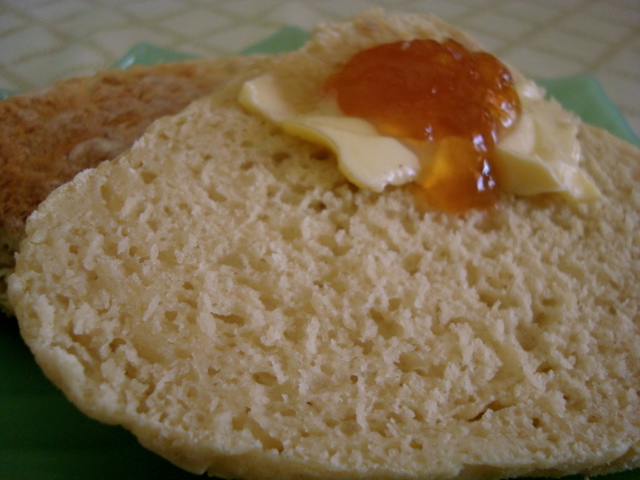 I also made one replacing 1/4 cup of AP flour with 1/4 cup organic white whole wheat and 1 TBsp. caraway seed....not your traditional soda bread, but delicious with the corned beef.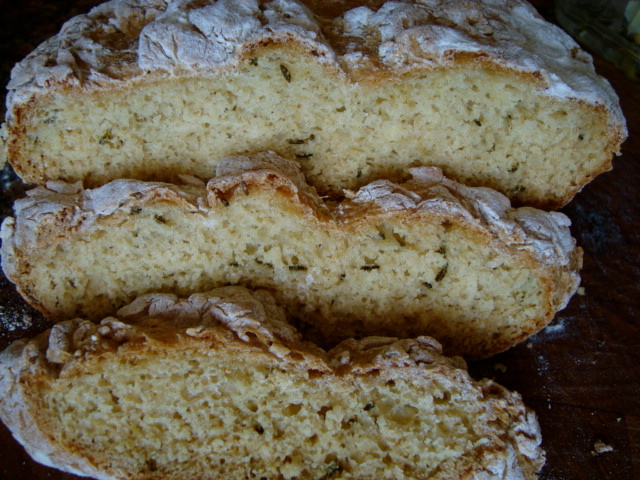 Sylvia