This weekend's baking: Tartine Basic Country Bread and Seeded baguettes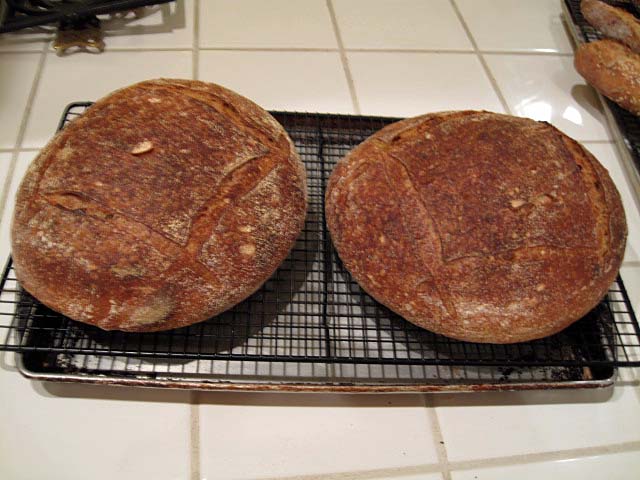 Basic Country Bread from Tartine Bread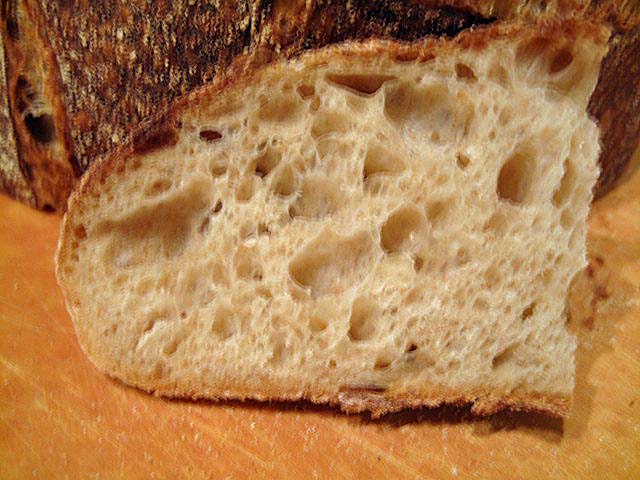 Basic Country Bread from Tartine Bread crumb
I made this following the recipe in the book. The whole wheat flour was freshly milled. The bread was delicious.
I always end up with a couple hundred grams of extra levain when I make the Basic Country Bread. I hate throwing it away, so, this week, I made a batch of baguettes with it. The 70% hydration dough was hand mixed and fermented for 2 hours with stretch and folds in the bowl every 30 minutes, then fermented for another 90 minutes with stretch and folds on the board at 45 and 90 minutes. I retarded the dough in bulk overnight. This afternoon, I divided the dough, pre-shaped it and let it rest for an hour. Then, the baguettes were shaped, rolled on wet paper towels then in mixed seeds and proofed en couche for 45 minutes before baking at 450ºF for 20 minutes.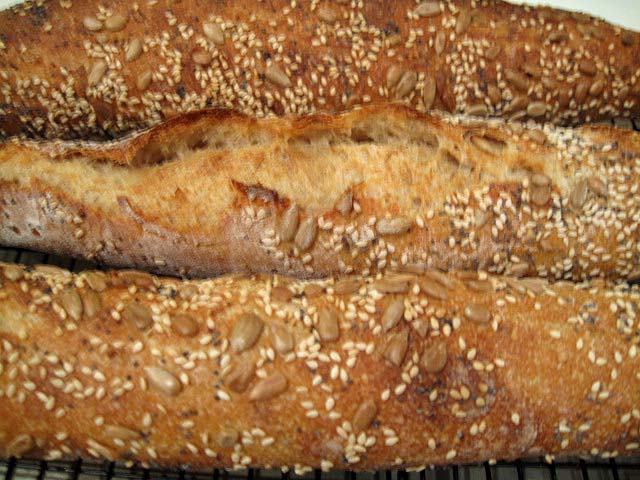 Seeded baguettes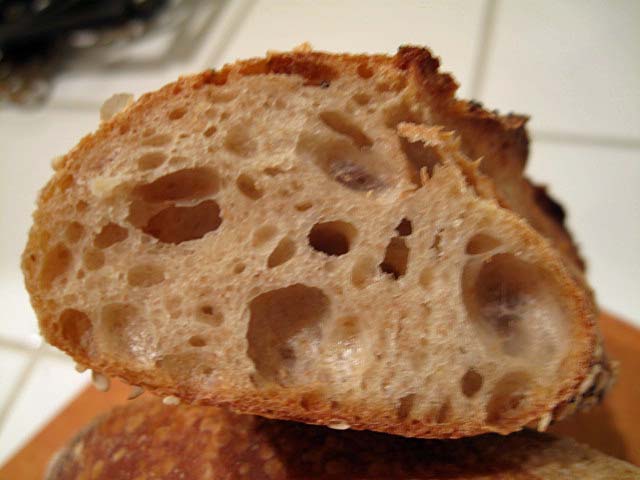 Seeded baguette crumb
The flavor was very much like the Tartine Basic Country Bread except more sour. Very nice.
David