February 20, 2011 - 4:44am
Tomato, Parmesan and Basil Flatbread from Bourke Street Bakery's
I made Tomato, Parmesan and Basil flatbread from Bouke Street Bakery cookbook this weekend with our home-grown peach tomatoes.
The tomato resembles cherry tomato in size, only with yellow colour. It tastes sweet and mild acidic with a beautiful aroma.
I tweaked the recipe a little by using sourdough starter instead of pre-ferment, which I believe give extra flavour.
The recipe is here.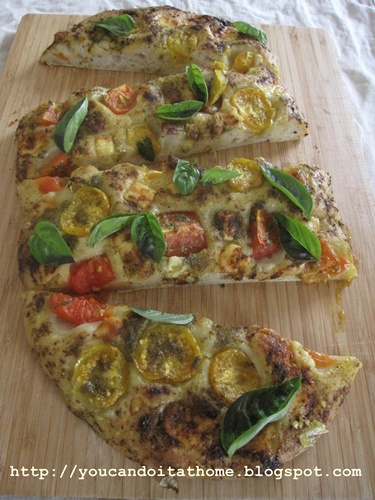 Sue