February 17, 2011 - 4:20am
Cranberry and Walnut Sourdough - full of flavour and texture
Every now and then, I take a break from making multigrains bread to fruit bread. I've also been wanting to try making bread with walnuts for quite somtimes, influenced by many wonderful entries from TFL members.
Cranberry and walnuts is a food pair that appears together quite often and I wanted to try making bread with cranberries. So, here go the bread from my last weekend's bake, cranberry and walnut sourdough.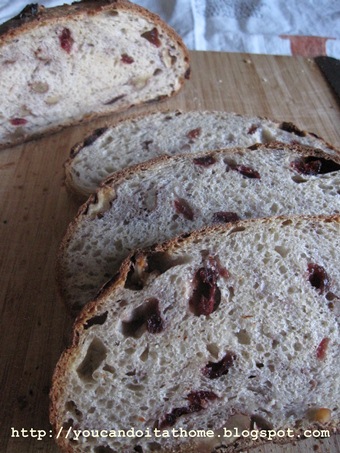 I adapted the recipe from Jeffrey Hamelman's prune and hazelnut sourdough recipe. I made this recipe quite a few times with my own fruit and nuts adaptation, fig and hazelnut, fig and almond. Strangely enough, I never made the bread using prune and hazelnuts as the original recipe suggested.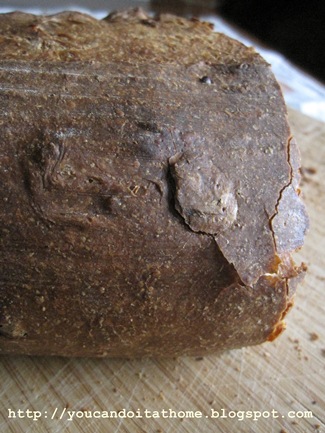 I quite enjoy cranberry in bread. It added the nice sour yet sweet flavour to the bread, as well as the moist and chewy texture. The bread also got a good crunch texture from walnut.
It made great fruit toast with my home-made orange butter.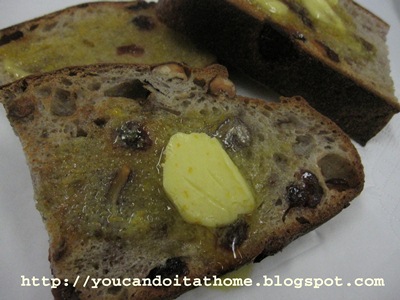 More pictures and recipe can be found here.
Sue
http://youcandoitathome.blogspot.com