February 14, 2011 - 2:14pm
I had a busy weekend and did not bake this weekend.  First time in quite some time, actually.
I don't think I ever posted the BBQ Chicken Pizza I made during the Super Bowl.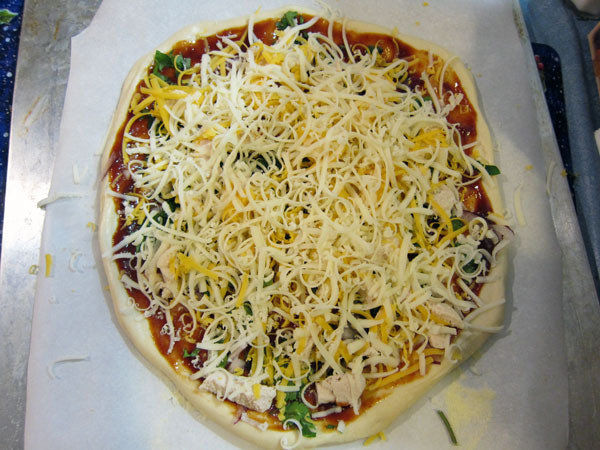 The crust is Peter's Neo-Neapolitan recipe that is my standard.  Cheap store-brand BBQ sauce as the sauce, chicken breast, cilantro, red onions, and a mixture of chedder and mozarella. Super simple and the kids loved it.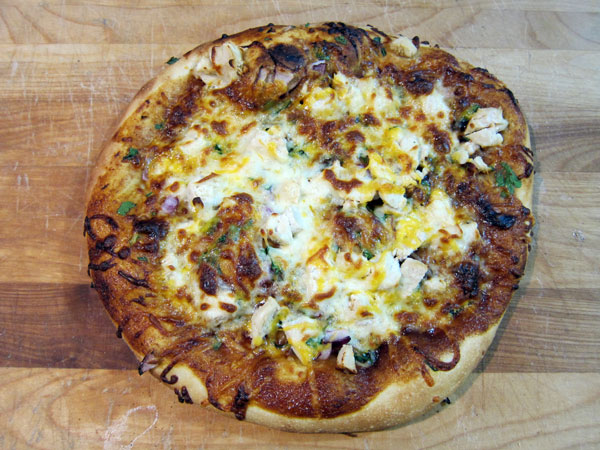 I made Current Cream Buns that weekend too but they got gobbled up before I could take a picture.
The other thing I've been making recently are Crepes.  Our new favorite filling is a pat of butter, a scant teaspoon of sugar, and a good squeeze of fresh lemon juice.  Super simple but absolutely delicious!