January 29, 2011 - 12:15pm
I've been looking for a recipe for buns suitable for hamburger, sausage and peppers, grilled portobello mushrooms, pulled pork, or the like. Indirectly I came across this recipe, Dan Lepard's Soft Baps (Manchester Guardian, Oct. 6, 2007) replying to this TFL posting http://www.thefreshloaf.com/node/21843/high-percentage-fats-bread .
They feel wonderfully soft, just like my wife wants in a sandwich bun. I'm making turkey burgers with pesto tonight for dinner. Seemed like the time to try these.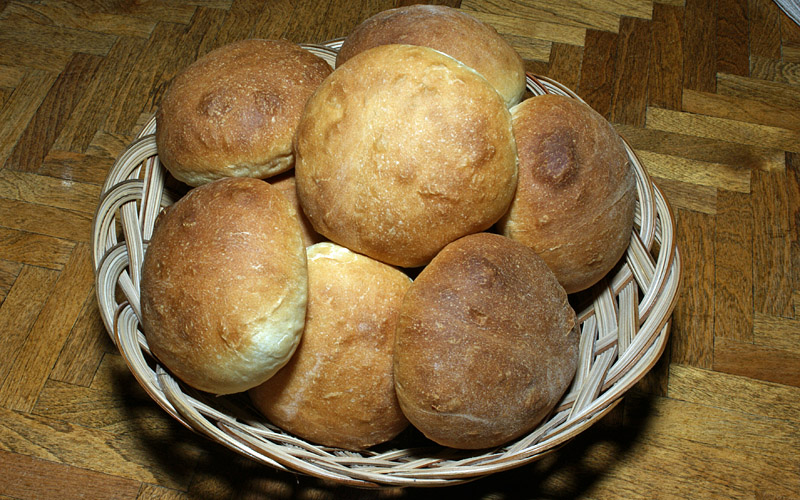 This happened during the bake: Kissing Baps; who says our UK friends are reserved?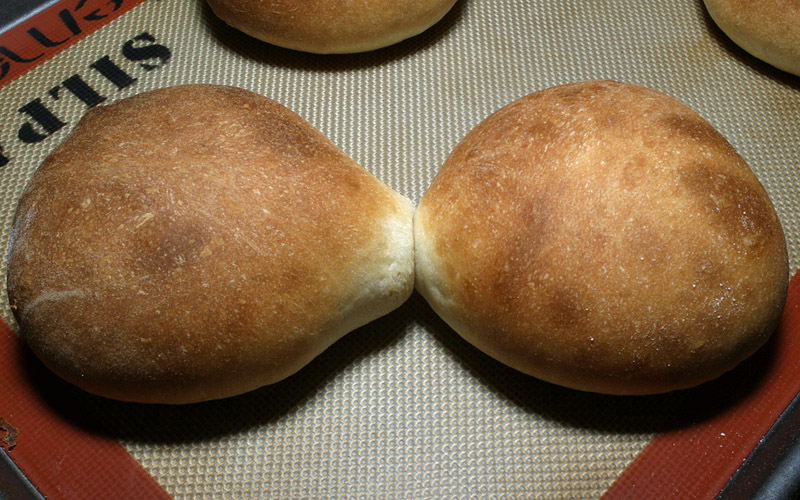 The mottled surface indicates there will be a few gas bubbles, but I'm expecting a sandwich bread, closed crumb. I'll take a crumb shot tonight when we serve them, and post it later.
The crumb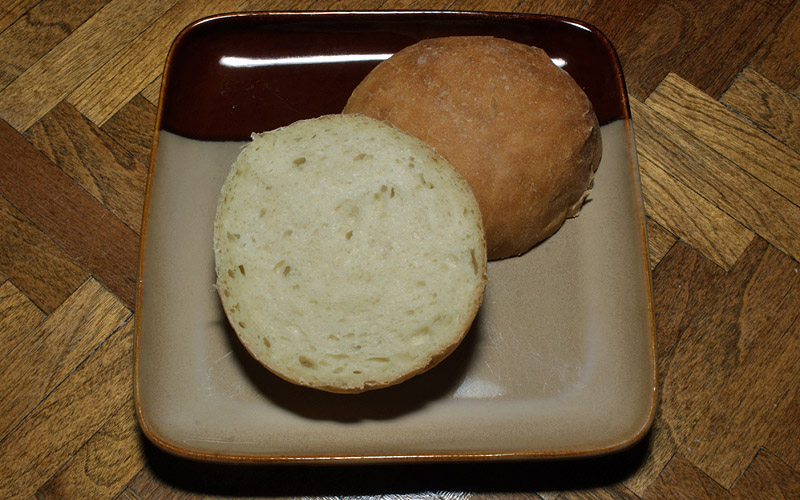 As expected, closed but not dense, very slightly chewy. Can't say much about flavor; it was swamped by sage, thyme, pepper and turkey. This is a keeper; my wife agrees.
David G