January 23, 2011 - 4:04am
I was about to make Larry's cheese bread but...
As I mentioned to Larry on the other his post yesterday, I made your cheese bread (   I was about to..).... but I found out that I didin't have enough sharp cheese although I though I had enough...   So, I made " Cheese sheet" to fold into the dough like making croissants instead.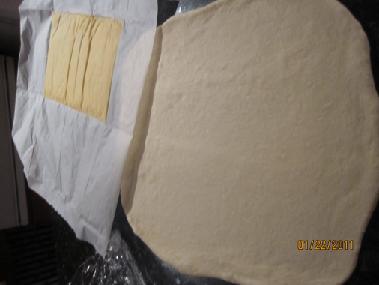 It is not neat..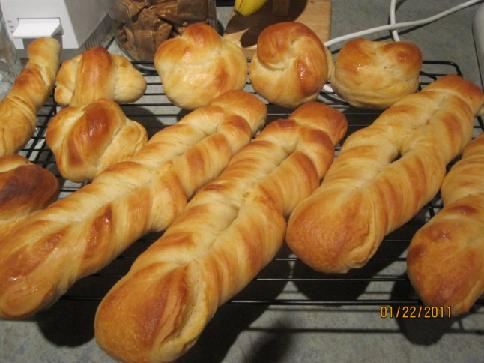 VERY TASTY! They will be our breakfast today :) Thank you, Larry!
There is one thing that bothers me.   I can smell any other breads with instant dry yeast more and more when I heat it up in a microwave since I have known sourdough bread and fruit yeast bread.  I also smell yeasts when I slice it when it is warm slightly( Shouldn't I do that?).    
Happy baking,
Akiko