January 16, 2011 - 4:24am
I came across polenta flour (maize flour) at Oasis Bakery (a middle eastern food store) and thought it would be an interesting ingredient for bread. I use polenta (coarse grind) quite often with my multigrains bread and I like its taste. It make the bread sweeter and give a nice yellow hue to the crumb.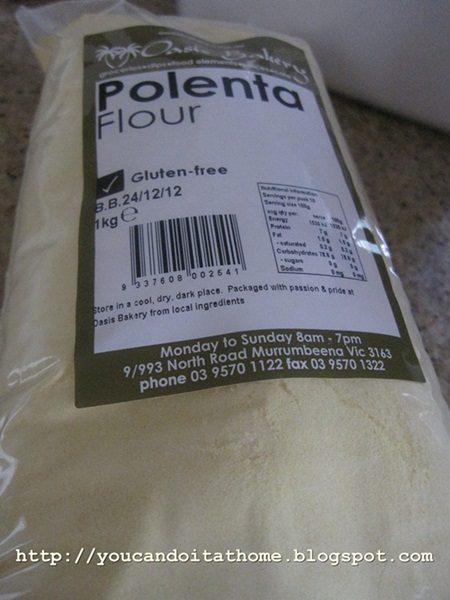 Having no experience working with polenta flour, I had no idea how well it would absorb liquid, what changes it would make to the gluten development when mixed with wheat flour, etc. A search through Google and The Fresh Loaf website didn't give much information either. It doesn't seem like polenta flour is widely used in bread making, at least not from the information I found on the Web. 

The bread turned out quite nicely. The crumb was relatively open. It is denser and slightly chewier than usaul. It's good change from normal wheat bread and works really well with tomato, basil and olive oil.
More details can be found here:  
http://youcandoitathome.blogspot.com/2011/01/sourdough-polenta-bread-recently.html