January 15, 2011 - 6:28pm
   I've been baking bread ever since I stumbled upon my grandfather's recipe for buttermilk bread.  His bread was a basic loaf but it sparked my love for all things fermentable.  My love grew into brewing my own beer and baking bread was put on hold.  I graduated college in 2010 and finances have become tighter since leaving school.  It is more financially responsible to spend the money on baking bread than brewing suds.  Although I desperately miss the smells that come with brewing a batch of homebrew, the smell of freshly baked bread has been a welcome substitute. 
    Last weekend I made a pate fermentee with the intention of baking baguettes.  I made sure to take a portion of the dough and wrapped it tight for storage in the freezer.  Thursday of this week I was struck with the urge to bake once again and withdrew the pre-ferment from the freezer to the refrigerator.  I mixed up the dough on Friday and went through the motions of fermentation.  The dough was shaped and then prepared to spend the night in the refrigerator.  I wanted to develop a nice flavor profile so I retarded the dough over night and baked them today.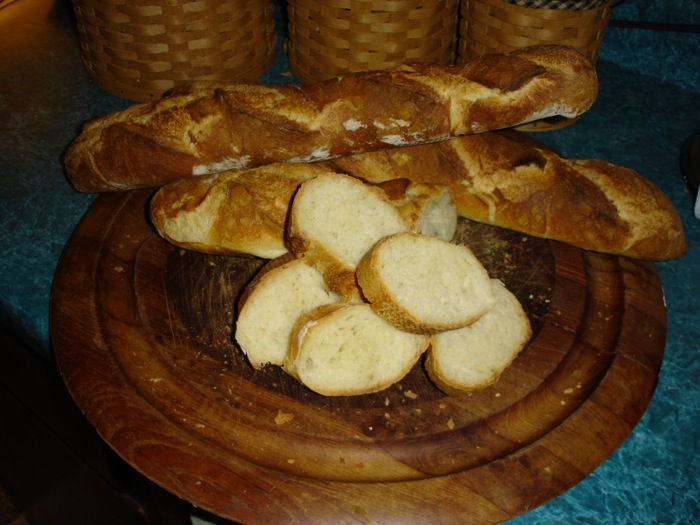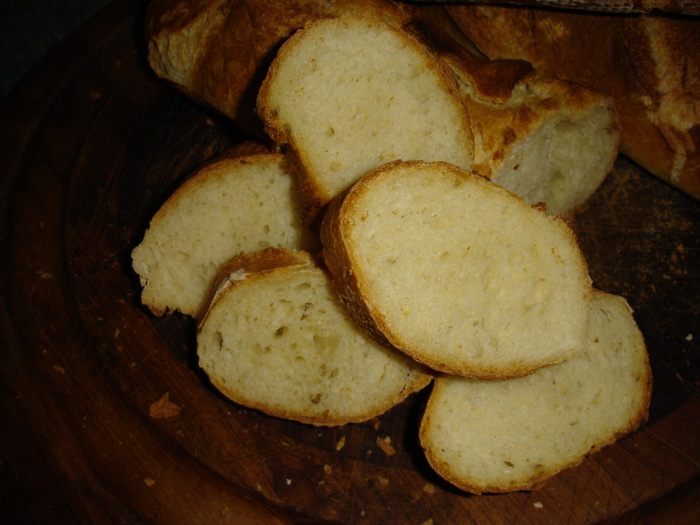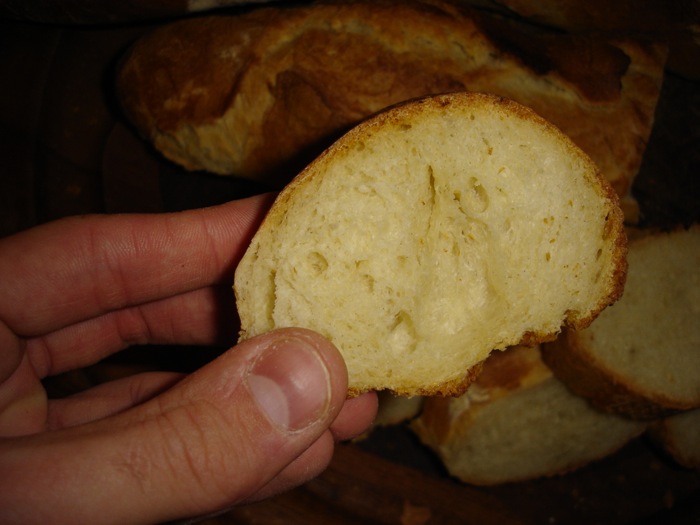 I will be sure to keep this blog current with my baking adventures; will soon be moving into sourdough. 
Happy baking,
-Matthew