January 8, 2011 - 10:01am
What to do with week old preferment?
I had planned to bake bread for New Year's Eve, and had saved about 200g of 65% hydration dough and 200g of 100% hydration AP, in separate containers, the day before.  But after slaving an entire afternoon stoking glowing charcoal for a side of pork roast, I was simply tapped out.. and with most everyone in the family having brought home bread for the Media Noche feast, baking some more became pointless.  So.. the preferments went into the fridge..
..and stayed there to this time.  And now, this is how they look.
The 65% hydration dough had risen some, settled, and had remained pretty much as the picture shows.. and exudes no off-smell.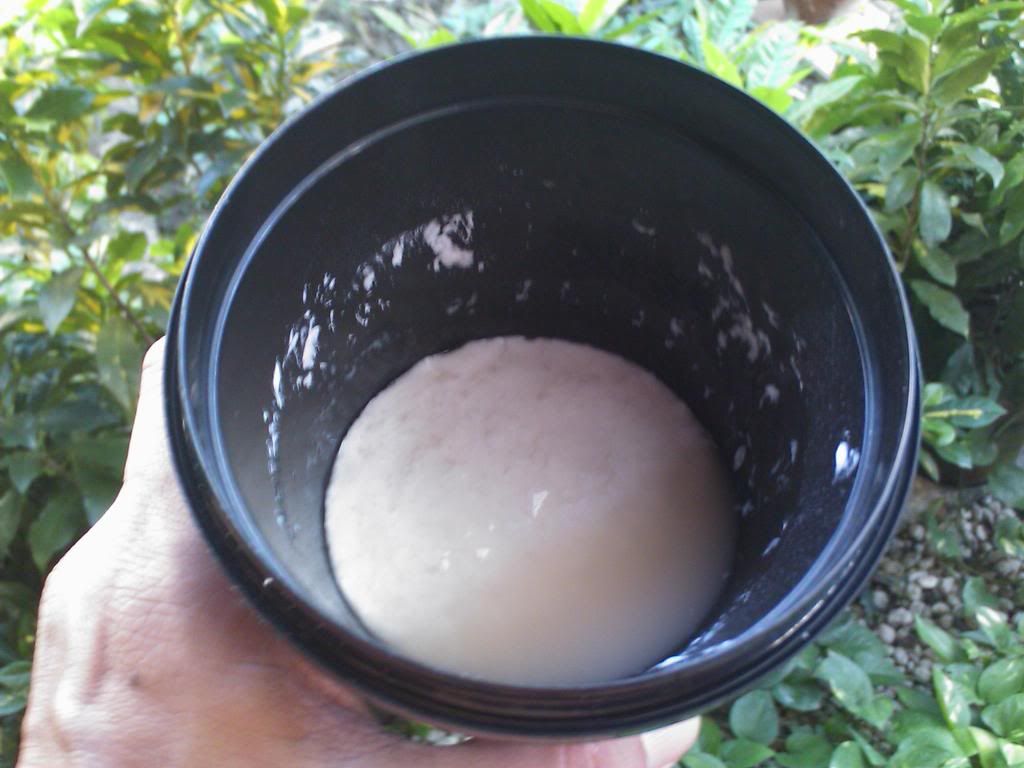 The 100% hydration AP preferment had bubbled, risen and collapsed, and as days went by had increasing layer of clear/milky liquid (would that be hooch?) on top.  It doesn't smell bad.. maybe kinda "milky".. not alcoholic, nor acidic.
So could I still use them.. or should I toss 'em?