Whole Grain Bread, French Apple Tart and Fresh Ravioli today!
This is one of my favorite whole grain breads, Miller's Loaf @ 100 'sourdough hydration' for the added wholegrains.  I added the 'harvest grains blend' from KAF, I often order this mix when they have free shipping...it's very convenient and always very fresh.  The Miller's Loaf with whole grains is a recipe from the Northwest Sourdough breadsite.  Since I was baking today I decided it would be a good opportunity to make a French Apple Tart by Sarah Moulten, it is featured this month in Saveur Magazine's 100 Chefs edition.  
I also made fresh ravioli for Mike's carb's boost, before his bike race tomorrow.  I have been enjoying making fresh pasta with the new electric pasta roller attachment's for my KA mixer.  I love this set and glad I went electric attachments, rolls very thin pasta with ease.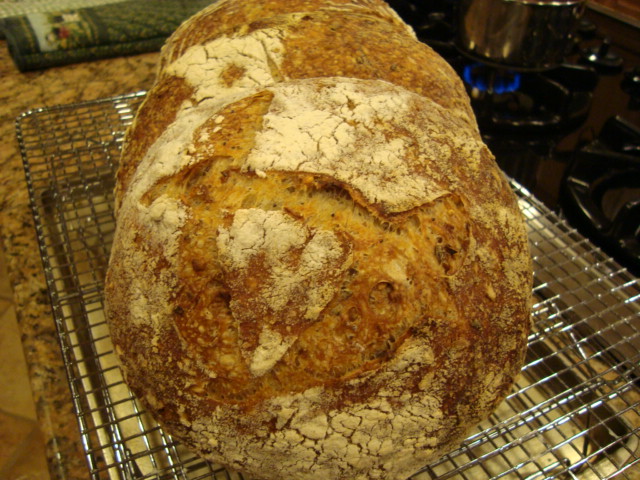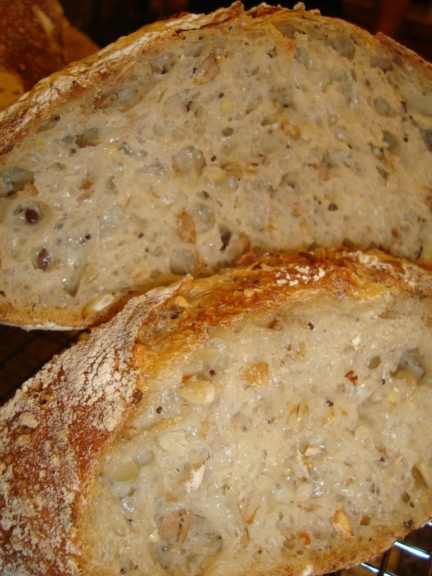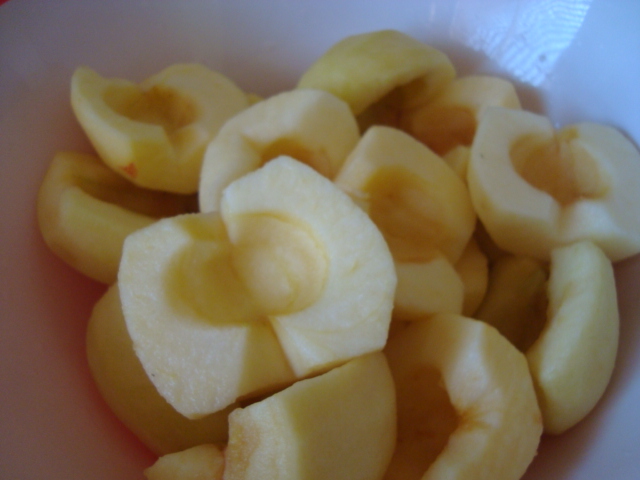 Recipe calls for:                       Small disk of pasty for an 11 inch tart pan.  The dough is rolled very thin.  Less fattening!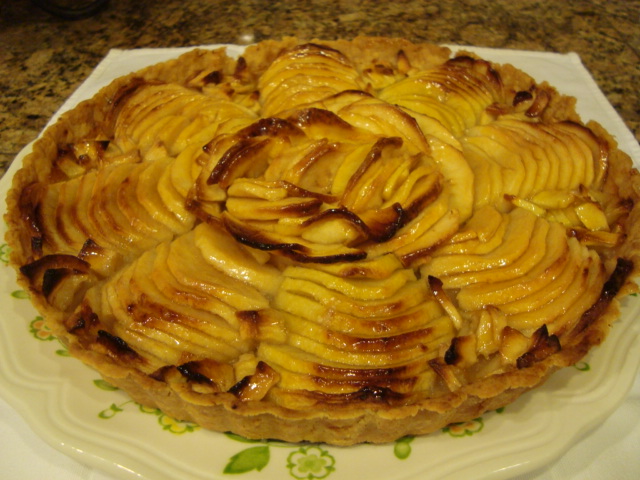 Tender and moist apples, with a lovely very thin buttery crust and not overly sweet, the taste of fresh apple is delicious!
          1.  1 1/4 cups flour, plus more for dusting
          2.  tbsp. unsalted butterk cubed and chilled
          3. 1/4 tsp. kosher salt
          4. 7 Golden Delicious apples, peeled, cored, and halved - I used a combination of apples I had in my crisper.
          5. 1/4 cup of sugar - I used bakers sugar with 1 tsp. instant clear jel powder
          6. 1/2 cup apricot jam
               Whipped cream or vanilla ice cream, for serving... the whipped cream was very nice with this tart
1 - Combine flour, 8 tbsp. butter and slt in a food processor and pulse until pea-size crmbles form about 10 pulses. Drizzle in 3 tbsp. ice-cold water and pulse until dough is moistened, about 3-4 pulses.  Transfer dough to a work surface and form into a flat disk; wrap in plastic wrap and refrigerate for 1 hour.  Unwrap dough and transfer to a lightly floured work surface.  Using a rolling pin. flatten dough into a 13" circle and then transfer to a 11"tart pan with a removable botto; trim edge; chill for 1 hour.
2.  Heat oven to 375F.  Working with one apple half at a time, thinly slice into sections, keeping slices together.  Press sliced apple half gently to fan it out; repeat with remaining apple halves.  Place 1 fanned apple half on out edge of the tart dough, pointing inward; repeat with 7 more apple halves.  Separate remaining apple slices.  Starting where the apple halves touch and working your way in, layer apples to create a tight rose pattern.  Fill in any gaps with remaining apple.  Sprinkle with sugar (combined with gel or sometimes I use tapicoa flour - if used) and then dot with remaining butter.  Bake until golden brown, 60-70 minutes.
3.  Meanwhile, heat apricot jam in a small saucepan until warmed and loose; pour through a fine strainer into a bowl and reserve.  Transfer tart to a wire rack; using a pastry brush, brush top of tart with jam.  Let cool completely before sicing and serving with whipped cream.
I set my tart onto a pizza sheet, while baking, or you could use a cookie sheet, to save any mess that might happen.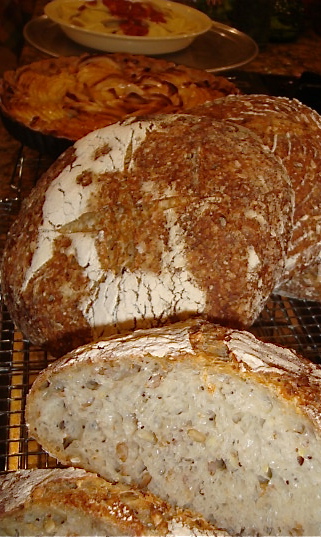 Sylvia