December 31, 2010 - 12:11pm
What's your last loaves of 2010?
Just sharing my final bake of the year, and hoping others will do the same.
Olive cheese (green olives stuffed with garlic, chopped, with old provolone):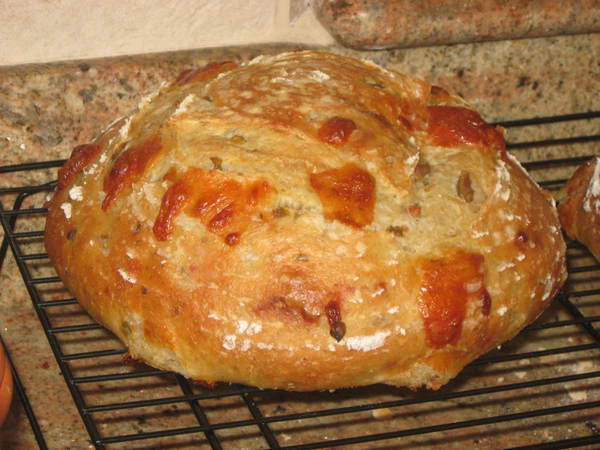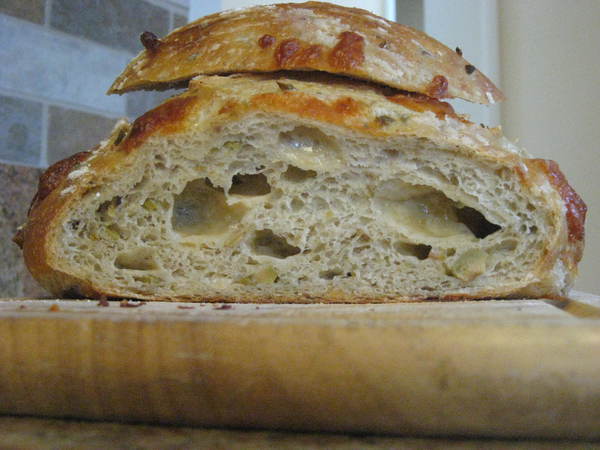 and some 50% whole wheat multigrain baguettes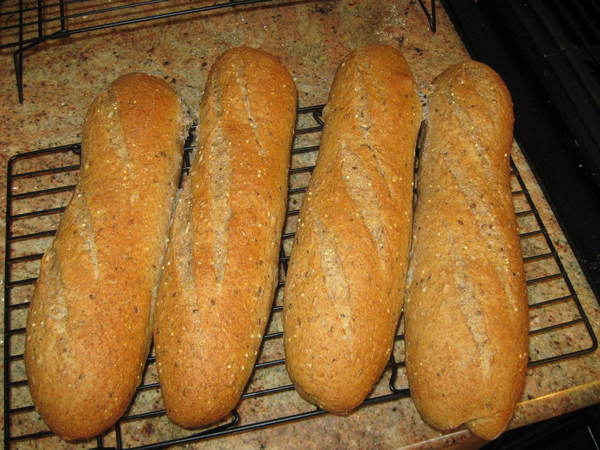 Have a happy new year all!