December 21, 2010 - 10:27pm
Ciabatta Bread Attempt Part III (The Final Chapter)
Well, time passed in that way it does and soon I had two loaves ready for the oven: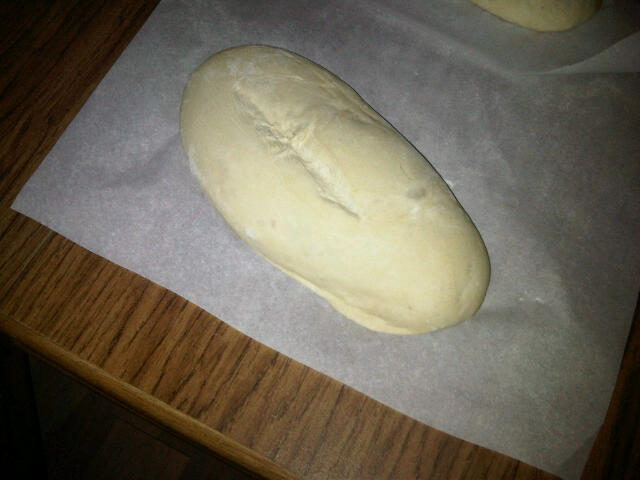 I trimmed the parchment paper (which burned to a crisp, by the way, any tips on avoiding that in the future?), wished them well, and gently slid them on the stone. 
Twenty minutes later, I pulled out these: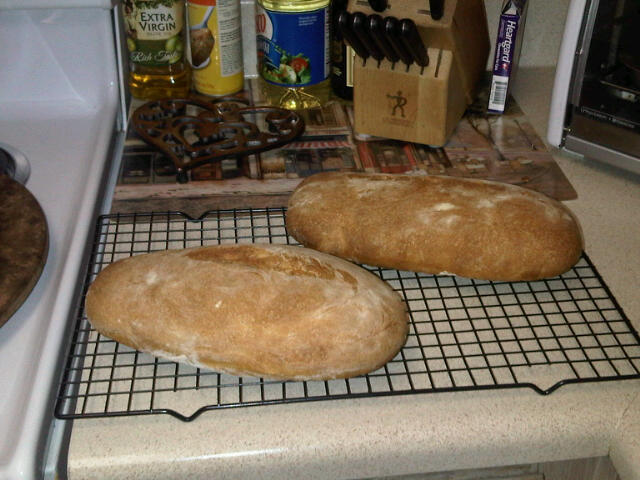 As you can see, they were far darker than I'd wanted. The recipe stated they should be a "pale golden," and I got, well, flour-ed brown. They came out crispy enough and the crust had some crackle, and the bottom sounded hollow enough. 
But alas, it wasn't long before they were soft. I wondered if I shouldn't have tried spritzing them or something. 
Still, when it came time for stew, the crumb was ok in the loaf we ate (haven't tried the second one yet), though not as bubbly as I had expected: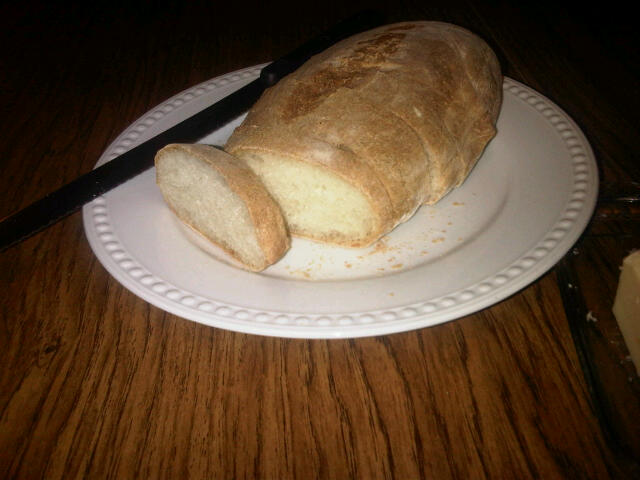 So, that's my ciabatta adventure. I'll definately try again, as I'm a tad disappointed in these loaves. Any tips for next time would be greatly appreciated.