December 18, 2010 - 2:15pm
Measuring Up the LCCooker
Testing for a little personal satisfaction!  Today I baked a single large loaf of my usual - 100% levain Country Boule...I use my variation of a recipe from Northwest Sourdough,  for a 100% hydration starter, sourdough country bread.  It was proofed in the frig from 4pm until 9am.  I don't usually proof this long, but I was out for most that evening and had to leave the house at 4pm. 
I have been wanting to see my largest loaf baked in the LCC without topping out.  My loaf fit great, without 'topping out' with what I think will be very close to my fullest ovenspring for this type of loaf.  No crumb shot included.  This loaf is going to a family dinner!
                                                 Oven spring just reached under the top of the cover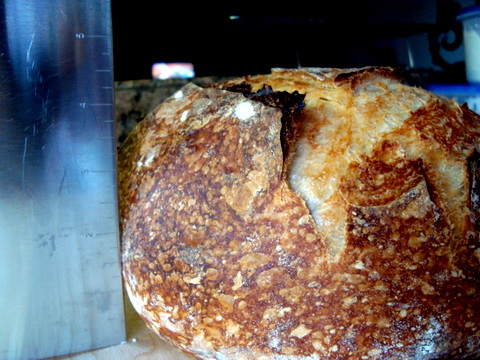 Slashed with a V 'name of slash ?' on top/ Sprung up nice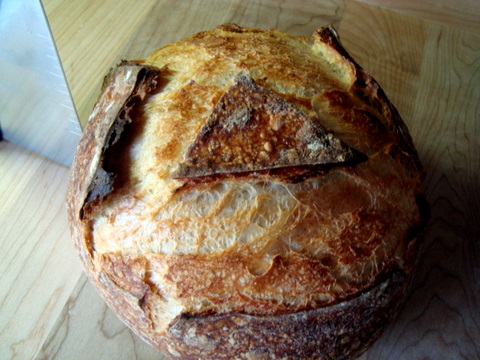 Apx. 4.5"H X 7" W - Correction: 1lb. 14oz baked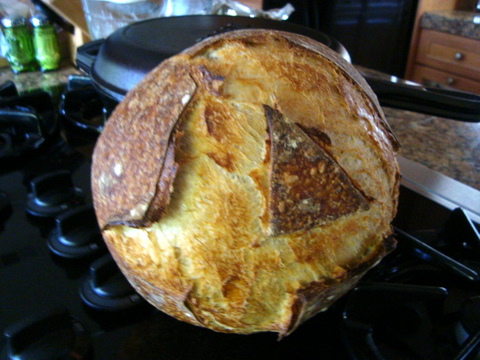 Happy Holidays!
                      Sylvia