December 6, 2010 - 2:41am
Some german ingredients Liensamen, Brot mix
I found some bread ingredients in Germany. Now comes the hard part... what to do with the "Liensamen" and the "Brot mix". The Brot mix is nothing but grains, no flour.
1) can anyone identify what these contain?
b) Any suggestions on how to make german style bread using these?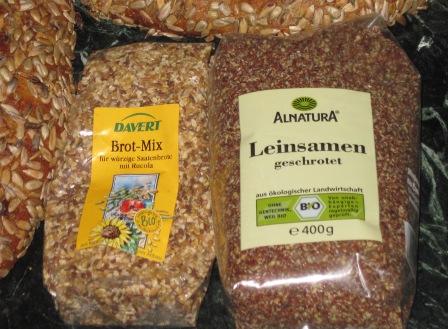 There is an  authentic bakery in Berlins airport, they start by weighing ingredients. No petroleum based byproduct bread here. The baker wasn't accustomed to having people photograph his work.