December 3, 2010 - 7:50pm
Braided Scali a favorite Boston Italian loaf
I've made this bread many times as seen on my blog, with a biga naturale, overnight fermentation, braided loaves, rolls, and just as the recipe comes from the http://www.kingarthurflour.com bread site, listed in the recipes section.  Today I wanted to have a loaf ready for dinner and since I was making my usual sourdough loaves to try out in my iron combo cooker.  I prepared my biga and levains last night.  We love the nutty flavor of the Scali loaves with added sesame seeds.  I especially like making the Scali Hoagie rolls, they are just get for hot or cold sandwiches.  You can shape this bread just about any way you like, a member, weavershouse, does a beautifully perfect shaped batard scali.  The traditonal loaf is braided an very popular in the Italian Boston community of resturants and bakeries.
Just out of my oven and still to hot to slice, I made my usual plain sourdough @ 100% hydration that is one of Mike's favorites.  I tried it for the first time in my iron combo cooker.  The thing I notice most different for baking it in the combo cooker is the color of loaf..it can become a very rich dark/black tinged crust with a lovely mahogany hue.  I have another 5 qt. DO. but find it awkward to do two loaves at once...especially since the pots are so very hot, a lot of caution needs to be used.  My second loaf is just about ready to come out of the oven...went right in after the first came out without any problems.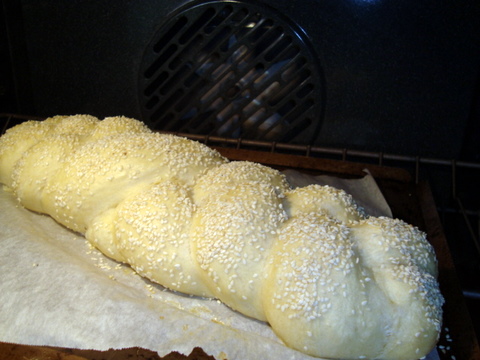 Scali baking in the oven on a cookie sheet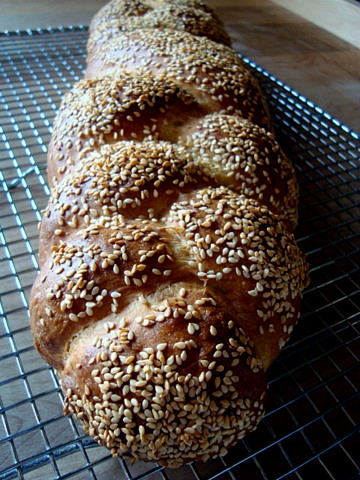 Scali crumb was still slightly warm as we enjoyed the bread with dinner tonight.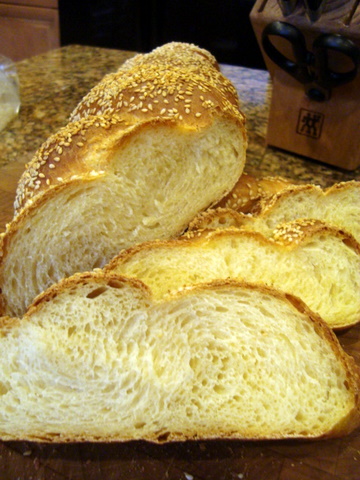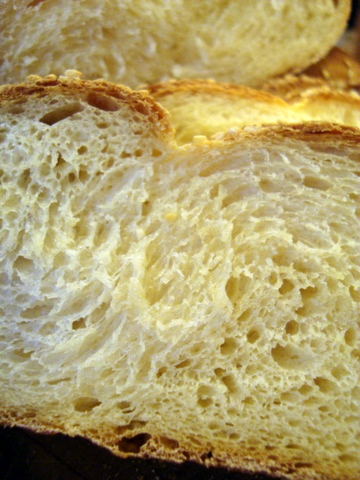 2 Sourdough boules baked in my iron combo cooker.  The second one is still
                                                               baking and I will post it soon.
                                      Lovely deep mahogany color from using the combo cooker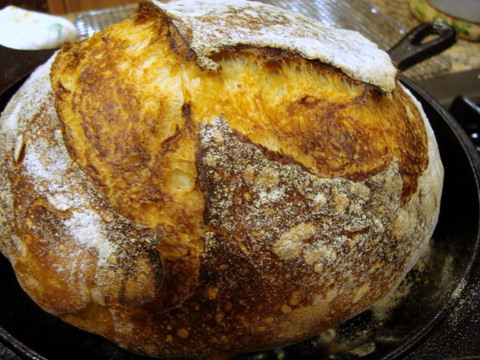 Second loaf just came out of the oven, was baked even bolder.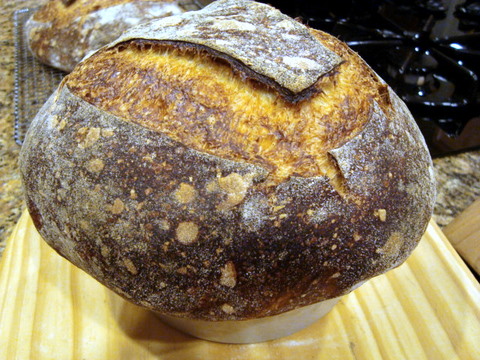 Sylvia